"Holidazzle" Lights Up Downtown for the Twentieth Time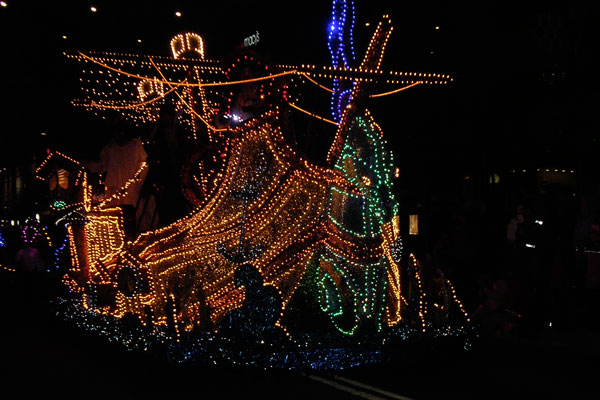 Sparkling lights, Christmas music, dancers in elaborate costumes, and extravagantly decorated floats make up Minneapolis's legendary Target Holidazzle parade. Celebrating the 20th year of the Holidazzle, parade goers' expectations are higher than ever.
Running Thursdays to Sundays from November 25 to December 18, the free parade marks the start of the holiday season for many Minnesotans. The parade was started in 1991 and features many of the same floats every year as well as new additions.
The parade contains over 300 performers ready to dazzle everyone who comes to participate in the holiday cheer. Every audience member will enjoy the sparkly lights and fireworks that complete the atmosphere.
Many students and families have made it a tradition to attend the Holidazzle every year. "We always go and get hot chocolate before we stand out in the cold and watch the parade. My favorite part is seeing Santa and the Princess and the Pea float," said junior Maria Williams.
Every year, many people brave the cold Minnesota weather to watch the beautifully crafted floats go down Nicollet Mall. But for those who prefer a heated seat, there are "hot seats" available for purchase online at the Holidazzle website. These $9 seats are a great way to keep the parade enjoyable.
The parade can also be viewed from the skyways, which of course are heated, but many people would agree that the freezing cold and hot chocolate create the unique atmosphere of the parade. For those who are not able make it out to the parade on opening night, WCCO broadcasts live from the Holidazzle.
To give back, people can donate money and food to the Emergency Foodshelf Network. The circus train float will collect donations from the audience. This year, the Holidazzle hopes to raise $20,000 and 20,000 pounds of food.
Pile on the layers, grab your thermos, and get into the holiday spirit at the Holidazzle. 6:30pm, Thursdays through Sundays, November 25 through December 18, 12th to 4th street on Nicollet Mall, in downtown Minneapolis.