Social Studies teacher resigns mid-year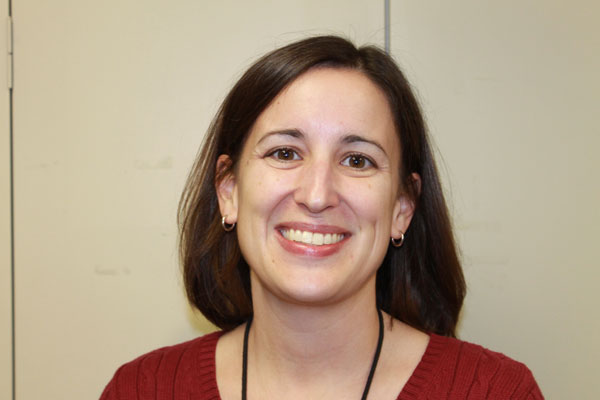 After graduating Benilde-St. Margaret's, Mrs. Anne Stepchuk returned to her alma mater a few years later to become a teacher in the Social Studies department. Now, after thirteen years working as a Geography and Western Civilizations teacher, she has decided to pursue an alternate career path as an academic advisor for an online college.
The Farewell
Though teachers rarely alter their careers at this point in the school year, Mrs. Stepchuk feels confident in her decision to accept the new job. "I've known for a while that I've wanted to do something other than teaching, but I really like working with students and working in an academic environment. This achieves both of those," said Mrs. Stepchuk.
Academic advising shares one important characteristic with teaching high school––the opportunity to work with students. "I will be working with college students to help them figure out classes, figure out a major––working proactively to make sure that anything that might slow down a students progress or cause issues for them is addressed before they become problems," said Mrs. Stepchuk.
Mrs. Stepchuk put plenty of time and effort into her goal of becoming an academic advisor before recently receiving the job offer. "I started looking at what other options might be available, and then last fall I started taking classes," said Mrs. Stepchuk.
Along with classroom preparation, the choice to accept the job also required much personal deliberation. "When I was offered the job I knew I was going to take it, but it's taken a long time to figure it out, and even though I knew I was going to take the job, there are definitely things I will miss," said Mrs. Stepchuk.
Her many years and gathered experiences at BSM made the decision to resign especially difficult. "This is my thirteenth year working here, and I graduated from here, so BSM has been a big part of my life for a long time. It will definitely be different, but I'm ready for a new challenge," said Mrs. Stepchuk.
Though eager to enter into her new profession, Mrs. Stepchuk feels blessed to have been a part of the BSM community as a student and teacher, and will remain a part of it as an alumnus of the school. "I really do appreciate the opportunities and everything that the school, the administration, teachers, students have provided to me over the years," said Mrs. Stepchuk.
The Transition
While the unusual timing of this change complicates the process of her replacement, BSM has the fortune of having Mr. Jeff Fix, former Physical Education teacher, as an easy and well qualified replacement. "I think the transition will be smooth. I think it will be an easy transition. Mr. Fix is already working on the curriculum. He knows our technology, he knows our building," said Dr. Sue Skinner, Senior High Principal.
Mr. Fix came to BSM seven years ago with a teaching license in social studies, but with no positions available in that department after his two years as a long-term substitute teacher, he became a Physical Education teacher while teaching one or two social studies classes each year. "I've been waiting quite a while to do this; it's what I really like to do. I've enjoyed Phy-Ed, but this is what I went to school for, and this is what I wanted to do at BSM, so I'm really excited," said Mr. Fix.
The offer to replace Mrs. Stepchuk was presented to Mr. Fix almost immediately after her announcement, as it required little consideration on the part of administration. "We didn't post the position, we didn't interview other candidates––it was the obvious decision, and his teaching license is in social studies. We want licensed teachers in their field," said Dr. Skinner.
In order to prepare for this last minute change, Mr. Fix and Mrs. Stepchuk have been carefully going over classroom information, and Mr. Fix has been preparing the curriculum for the classes he will be taking over. "Obviously the classes she's teaching I've taught before. It almost works out perfectly because she's ending units in both classes this week, and then I'll be able to start. While I would imagine we would do similar things, it's nice that I can start at the beginning of the unit and put what I wanted to do into the classes," said Mr. Fix.
The New Addition
As Mr. Fix will no longer teach Physical Education, a new member will be brought into the BSM community to take over his position. "When we hire teachers we look for obviously the credentials and I always look for teachers who love high school students, who really enjoy this age group, want to be around high school students, and want to help them," said Dr. Skinner.
This position holds special value because of the developments in wellness and Physical Education at BSM. "I think people are attracted to that department because of the new model that we have set up. We're actually receiving national attention…it will be a great opportunity for someone to come in and add to that vision," said Dr. Skinner.
The integration into the new position will be more difficult for Mr. Fix's replacement than for Mr. Fix himself, as they will have no experience working at BSM. "With the wellness deal, I've got a bunch of different classes that I'm in charge of, so [we'll be] organizing all the rosters and catching them up to speed on what's going on in each class and how things run," said Mr. Fix.
Though the loss of Mrs. Stepchuk as a teacher at BSM requires much adjustment for many, the transition has the potential to deliver many positive results. "I wish Ms. Stepchuk well, I'm happy for Mr. Fix, and I'm excited to see who we can bring into our community. It's kind of a win for everybody," said Dr. Skinner.