"Puss in Boots" Is Purrrfect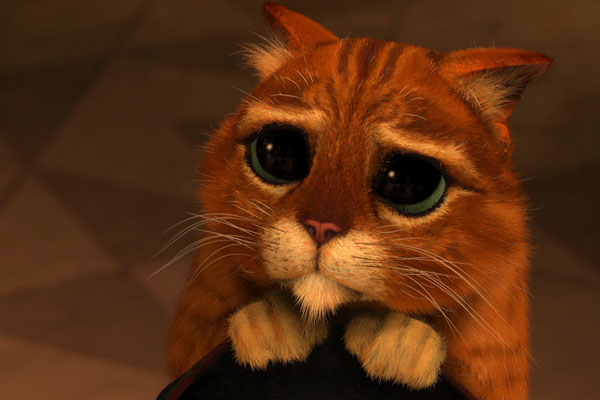 With his adorable cat eyes, kitty swagger, and suave accent, Puss in boots has boosted his stardom from a featured role in the "Shrek" series to his very own DreamWorks film. "Puss in Boots" meets criteria for the typical spin off story, but avoids intertwining plot lines or references from "Shrek," allowing Puss the opportunity to create a whole new adventure.
Moving back in time, the audience gets the storyline behind Puss's criminal past, revealing that he was an orphan tricked into a life of crime by his childhood friend Humpty Dumpty, voiced by Zach Galifianakis. Growing up together, the two scheming friends invested in a plan to capture magic beans from the evil duo Jack and Jill. However, things went terribly awry when Humpty deceived Puss and forced him to flee from the city he loved. Meeting up a few years later, again in the pursuit of the magic beans, puss hesitantly agrees to work with Humpty, with the help of a new friend and love interest for Puss, Kitty Soft Paws, voiced by Selma Hayek.
The film provides entertainment for all ages, with fun fairytale re-writes for kids, and occasional playful innuendos for the adults. Despite its mixed humor, a shining aspect of the film was its ability to get a laugh out of both age groups, featuring outrageous scenes and witty one-liners. The film surely induces laughter from any audience member.
Offered in 3D, the movie has a similar animated style to Shrek and other DreamWorks movies. Following the tradition of Shrek "Puss and Boots" contains imaginative graphics which bring fairy tale characters like Humpty Dumpty and Jack and the Beanstalk to life.
The movie also features an abundant list of impressive actors who lent their voices to the characters. Antonio Banderas's unmistakable voice, supplied endless charm to the role of Puss, while Salma Hayek, as Kitty Soft Paws, also delivered just the right amount of spice to her lines.