Senior to be Italian exchange student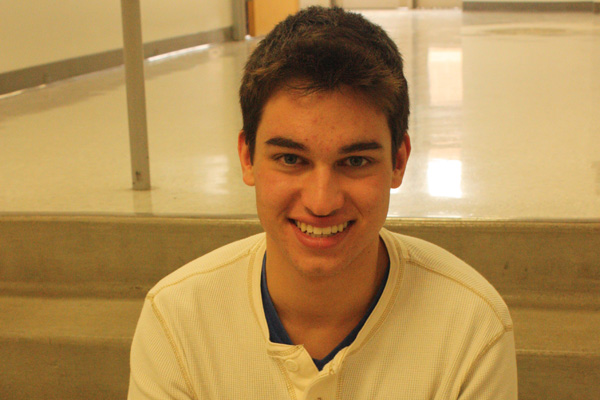 At the end of this upcoming summer, senior Sam Flumerfelt will not be heading off to college like the majority of his classmates. Instead, he will venture to Italy to participate in a gap year exchange program through Rotary International Youth Exchange.
The decision to go abroad was not a hard one for Flumerfelt, who has a history with the Rotary exchange program. "My aunt has been very active with Rotary and she was an exchange student in Brazil, as was my mom," said Flumerfelt.
The decision to participate in the exchange program may have been easy, but the application process proved to be very extensive. "It was a very tedious process because of all the forms we had to get signed by my doctor and dentist. I also had to do two interviews and I had to find photos that they will send to my host family," said Flumerfelt.
This host family will most likely live around Milan or Lake Como. "Italy is one of my dream vacations and I've always loved the rich history and different styles of art that Italy has," said Flumerfelt
Flumerfelt's interest in the Italian culture is fitting because Rotary is a largely culture-based exchange program. "It is culture-based, but you have to be a certain age to travel with them. It is also a high school program so I won't earn any college credits and I'll basically be repeating my senior year again," said Flumerfelt.
This repetition does not mean that there will be a lack of education while overseas. "I don't speak Italian, so I'll take classes when I'm over there to learn it so then I can use it as much as possible," said Flumerfelt.
Despite his plans for next year, Flumerfelt still went through the college application process this year. "College-wise, I completed all my applications and have sent them all. Once I get accepted into the college I want to go to, I'll tell them I'm deferring for a year to do the exchange," said Flumerfelt.
Although some would never dream of taking a year-long break before college, Flumerfelt believes it to be the right decision. "I think this exchange will help me figure out what I want to do for the rest of my life," said Flumerfelt, "It's also great because, technically, I get to take a break from school even though I'll still be going to school in Italy."