Portishead releases mature and innovative sound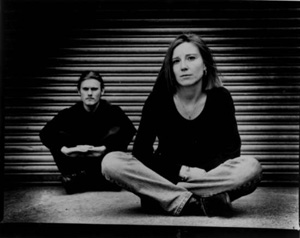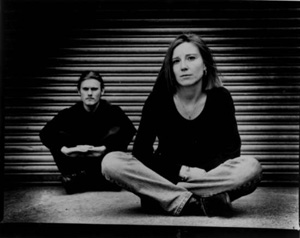 Portishead might have lost some pounding rap beats on their new album, Third, but they have not lost their innovative appeal. It's been 14 years since Portishead released their last, real album, and apparently their long hiatus has made the already mature-sounding electronic jazz band from the UK even more artistic and classy.
Portishead has always sounded as if they should be playing at one of those dark, expensive restaurants, but now it sounds as if they should play at an exclusive, underground club that James Bond would go to –– such a place would be fitting for singer Beth Gibbons, who made a name for herself by singing in pubs (she's British) and restaurants.
So, luckily for all of us who would gladly sit down to some fish and chips and allow Gibbons's smooth vocals to captivate us any night, Third features her voice almost exclusively. That's not to say that her bandmates don't add to Portishead's success; however, the band's music might sound simple, but guitarist Adrian Utley and synthesizer-player Geoff Barrow create the club-atmosphere by melding syncopated rhythms in such a way that even Bach might be impressed.
Much of Utley's and Barrow's musical abilities go unnoticed, however, because Gibbons still dominates each track. The song "Magic Doors" contains incredibly complicated electronic drums and noises, but people will probably remember the song more for the singing than for the electric-jazz-hybrid-music that accompanies it.
"Nylon Smile," "Plastic," and most of the other tracks on Third contain about the same lack of balance between vocals and instruments as "Magic Doors" does, not to any Portishead fan's dismay. The one song that emphasizes instrumentals the most, "Machine Gun," merits the highest amount of attention on the album. Rightfully so, the song is already receiving the most attention, as it is the band's single, and there's no question as to why Portishead's producers chose to market "Machine Gun."
The song features a heavily compressed electronic snare beat that loops on and on, and as the song builds, other industrial noises pile onto the beat, creating the most powerfully blended platform Gibbons could ever add her consistently soothing vocals to. "Machine Gun" is downright cool.
Normally, I wouldn't use an ambiguous term like "cool" to describe a song, but I'm afraid that there's no better word or phrase I can use to describe the song, the album, or, frankly, the band. Third is the perfect album for music-elitists as well as those who wish to be, and Portishead deserves a lot of credit for that.
Andy Lesser, staff writer