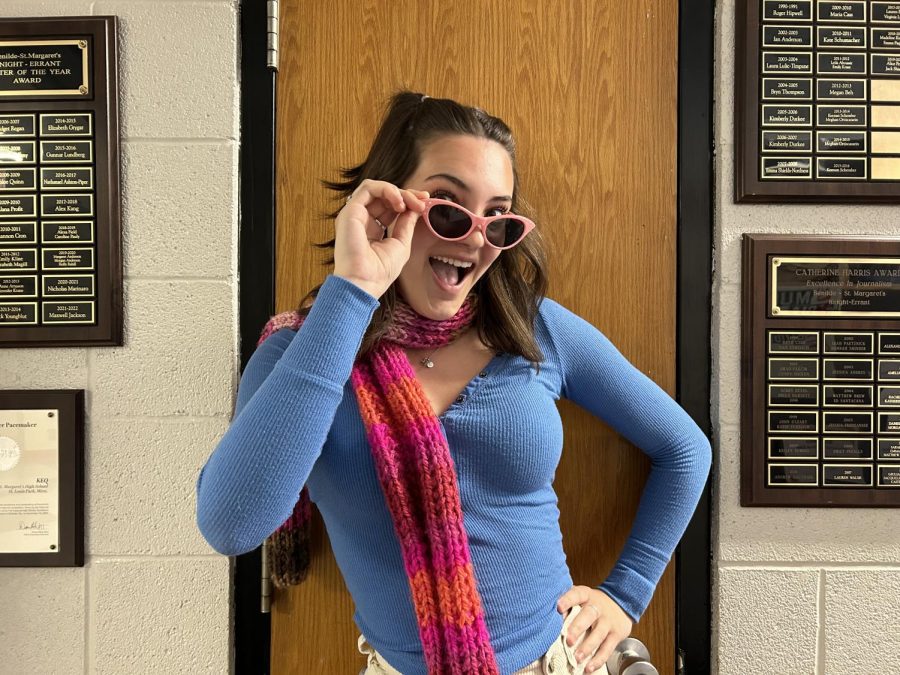 Lily Butner
Favorite BSM memory:
My favorite BSM memory is winning state with the dance team my junior year. We were the 2022 AA jazz state champions. And it was just something that we had worked so hard on as a team, and it was really nice to see all our hard work pay off that year. We actually had the best performances ever historically, because we got second in kick which we had never done before. It was the first time we had ever medaled. So that was probably my favorite memory because it was a really good moment.
Study hacks:
Do active studying instead of passive studying; actually write out the stuff. Either get a whiteboard and just write it all out or write it out on flashcards or I prefer everything on paper. I just don't think that electronic studying is as effective. I would recommend it because handwriting something retains it better than typing. 
Advice to underclassmen:
Push yourself in the areas that you are interested in. If you're going to take a really hard class or something, if it's not in an area that you like, don't do it. It's just not going to be worth it. Instead, focus on what you actually like. So that way, you're being positive about education. Education shouldn't be a negative thing. You should be able to get to learn about things that you like.