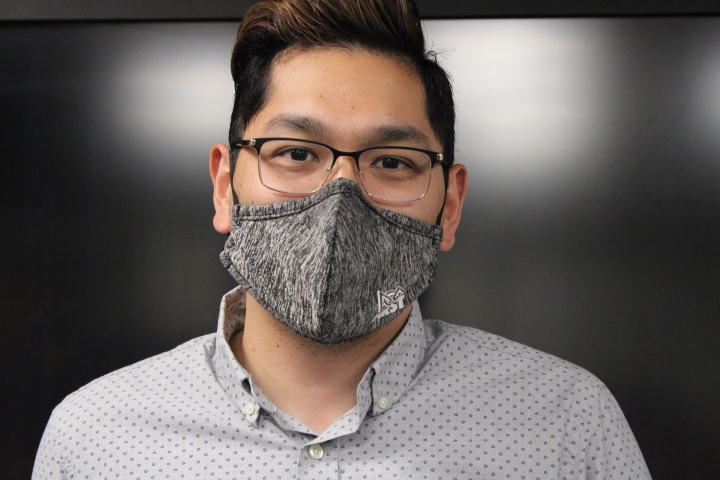 Charles Nepomuceno (Engineering)
This year, BSM welcomes a new engineering teacher, Mr. Charles Nepomuceno. With over a decade of experience as a professional engineer and multiple years of experience coaching robotics, Mr. Nepomuceno is a valuable addition to the department.
For Nepomuceno, engineering runs in the family. His father, an electrical engineer, exposed him to the world of engineering at a young age. In fifth grade, Nepomuceno was introduced to CAD (computer aided design) and has been hooked ever since. "CAD design and 3-D modeling was kind of like my video game growing up, until I realized video games were really cool too," Nepomuceno said.
In addition to his career as a professional engineer, Nepomuceno has a long-running involvement in education and coaching. Most notably, he coaches the Two Rivers robotics team and heads the administrative side of the FIRST Robotics Competition (FRC) which holds events across Minnesota. "Basically right out of high school… I started immediately volunteering at the regional level," Nepomuceno said.
Nepomuceno's main connection to BSM is fellow engineering teacher Anne Dougherty. After helping Dougherty mentor a FRC team years ago, she recommended that Nepomuceno think about teaching. Ultimately, Nepomuceno's decision came down to pursuing what he enjoys. "Essentially, I've always taught outside of my day job as a robotics coach, and I realized that that's really where I had the most fun during my work day. So I figured that would be a fun thing to do for my entire workday, which is what made me switch from engineering to teaching," Nepomuceno said.
This year, Nepomuceno's primary goal is to increase communication between different class sections. Since the collaborative nature of engineering necessitates communication between peers, overcoming physical barriers- such as having multiple classes per section- is an important component of operating as a team. "Knowing how to communicate across groups, across the times when you're not face to face all the time… is a really important skill for [students] to gather when they become professionals in the engineering world," Nepomuceno said.
Because companies are reevaluating their priorities and figuring out what work post-Covid will look like, Nepomuceno said this was the best time for him to switch jobs. "Transitioning to a completely different job didn't seem as daunting because, at least at my company, everyone was transitioning to a new way of working," Nepomuceno said.