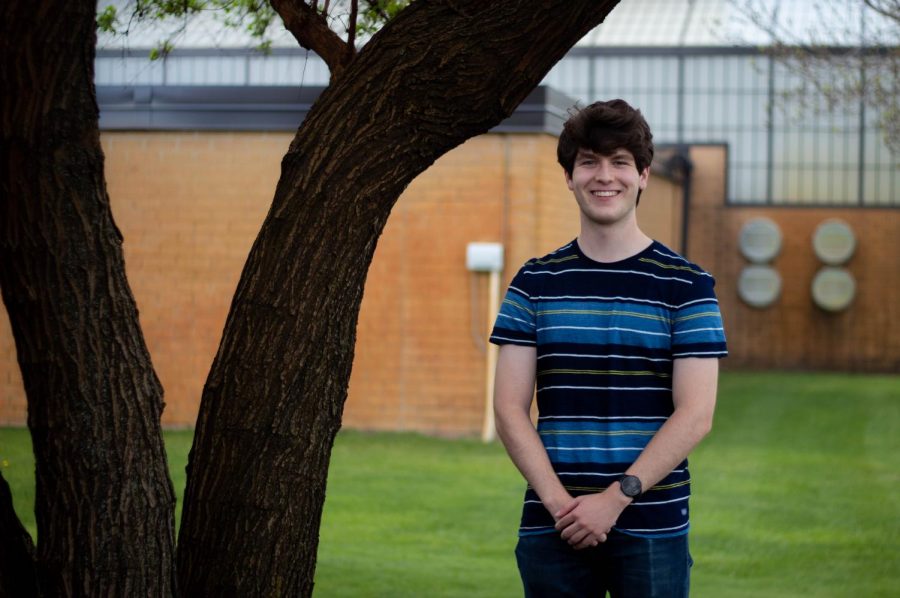 Thomas Libbey
After four years of hard work, Thomas Libbey's dedication has paid off. He has earned himself the prestigious title of valedictorian along with 13 other hard-working seniors.
Libbey is an active member of track, cross country, jazz club, and history club. He managed to juggle these four extracurricular activities all while maintaining a 4.0 GPA and spending quality time with both family and friends. Although this hectic schedule seems daunting for most people, Libbey managed to maintain it with ease. "I never found it too challenging to balance these [extracurriculars] with school work, although sometimes when the meets went late it could be hard to get my work done, but it was only for a day," Libbey said.
Out of all his classes, AP Language and Composition posed the greatest threat to Libbey's 4.0 GPA. This class was during his junior year, which Libbey noted as his toughest year of high school. "I am not a great writer, and the grading is very intense for that class. I really had to push myself and take every opportunity to get through it," Libbey said.
While some classes were definitely challenging, Libbey found AP European History to be particularly enjoyable. "It is a really cool class, and it is surprising how relatable events from hundreds of years ago can be to modern day events. I think it really helps put the modern day in context to what has come before us," Libbey said.
Another reason why Libbey really enjoyed this class was because of the teacher, Ms. Cherie Vroman. Not only did Libbey find her to be a great teacher, but an influential person as well. "She has really taught me to be a critical thinker and analyze documents, events, and ideas from different perspectives. Her classes are very engaging and I have learned a lot from her," Libbey said.
As much as Libbey enjoyed having Ms. Cherie Vroman as a teacher, she enjoyed having him as a student. "Thomas walked into the room every day ready to learn something new. His overall curiosity, love of history, and his outstanding analytical abilities enabled him to offer meaningful and thoughtful ideas to class activities and discussions, both in AP Human Geography and AP European history. I so enjoyed having him in class," Vroman said.
Libbey is planning to continue his education at St. John's University in the fall. "I am currently planning to major in biology on the pre-med track, but that could change," Libbey said.