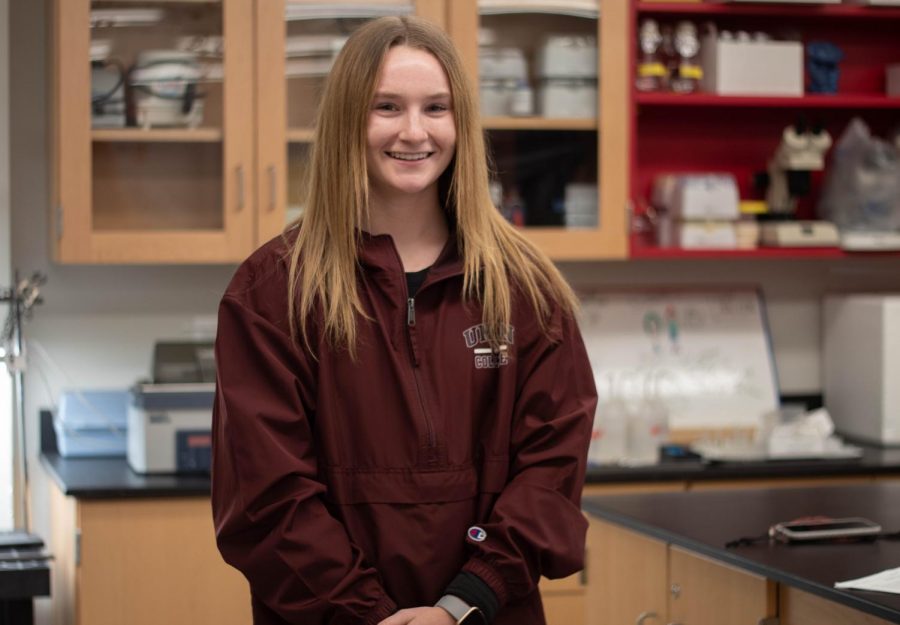 Maya Jones
Maya Jones has maintained a 4.0 GPA through all four years of high school, and she has learned to balance school on and off the ice, which was challenging and took an immense amount of dedication and time management.
A large part of Jones' success comes from her ability to balance her schedule. Jones took many AP and honors classes throughout high school. These classes would ultimately require about two hours of homework each night. So, she worked this time into her daily schedule. Jones took advantage of in-class work time and her BSM hour limiting the amount of homework she had to do after school. "I would make sure I had all my homework done each night so I wouldn't turn in any of my assignments late. I would use that time [class time and BSM hour] to get as much of my homework done as possible," Jones said.
Jones' success also comes from the BSM faculty and staff who were able to help her. She was never afraid to seek help with homework or ask for a teacher to explain a concept in more detail. "Benilde teachers were helpful in achieving good grades because they are usually always accessible. They are always welcoming to help, and it's more than helpful to talk to them about subjects you don't understand," Jones said.
Despite being a valedictorian, Jones had struggles along the way. Her hardest class at BSM was the second semester of AP Calculus BC. "Some of the concepts took a lot of visual work and my brain has a hard time visualizing 3D shapes," Jones said.
Not only has Jones had success in her education but she has had success in sports. Jones participated in the ultimate frisbee team and the girls' varsity hockey team throughout high school. Jones has been a BSM varsity hockey player for four years and a two-year assistant captain. Jones started her hockey career at a young age and will continue to play D1 for the next 4 years. "I will be attending Union College and playing D1 hockey there," Jones said.
Jones is committed to playing D1 hockey and studying at Union College. Although she has not decided on a major yet, she is interested in biology or biochemistry and wants to eventually follow the premed track and go to medical school. "I've always known I want to work in the medical field, but being a part of biomed classes and the medical club have helped me narrow down and determine that I want to become an anesthesiologist," Jones said.
Biomed teacher Mr. Mark Peterson noted Jones' independence, work ethic, and knowledge in the classroom. "It was easy to teach her because she was very open about what she needed. If she had something that wasn't clear she would ask for clarification and when she had her goals in sight she was very independent," Peterson said.
Jones' tips for current students trying to achieve the valedictorian title are obtainable and helpful. "Don't procrastinate and have good time management. Getting your work done one time… is half the battle of getting good grades," Jones said.