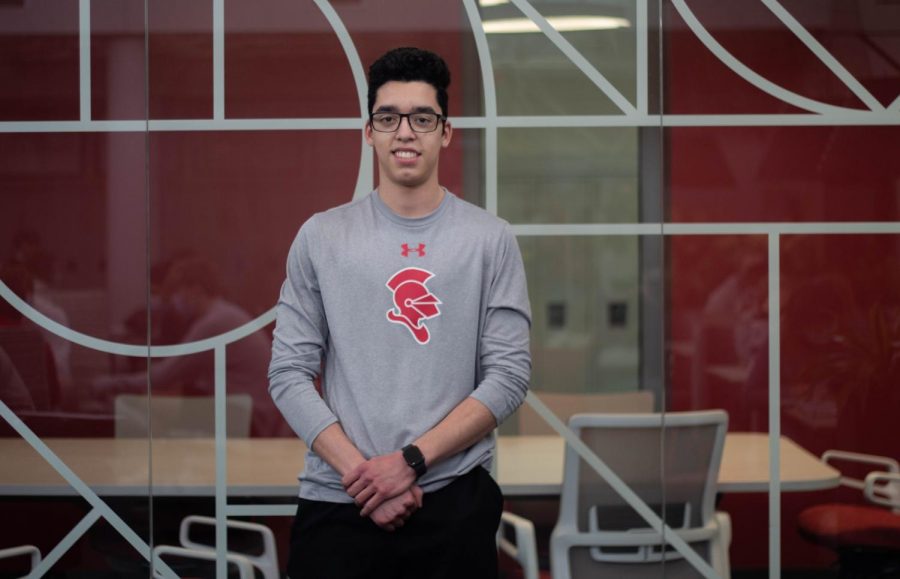 Leonardo Jimenez
At the end of every school year, Benilde-St. Margaret's recognizes those who have maintained a 4.0 GPA throughout their high school experience. Being named valedictorian is a high honor that few people get to achieve. One of the seniors this year to receive this award is Leonardo Jimenez.
This was a special award for Jimenez to receive and was something he has been working on for a long time. "This title means a lot; I've been striving for good grades ever since ninth grade, and this shows that hard work does pay off," Jimenez said.
Accomplishing a goal like this is no easy task, and it often takes lots of work outside of school to be successful. "I prefer not to do all my homework and studying in one sitting; I would take breaks in between. I would try to get the easier assignments out of the way and then work on the more difficult ones. Overall, I would say I spend two to three hours a night on homework and studying," Jimenez said.
When striving for a 4.0 GPA, it wasn't always easy for Jimenez, but he was able to battle through those obstacles. "Some of my hardest classes were honors English 10 and AP chemistry. Procrastination was something I struggled a lot with. There were times when I would wait last minute to study for a test or write an essay, but I think I have improved it over the years," Jimenez said.
There were many things that helped Jimenez on his way to becoming a valedictorian and his outstanding high school performance. "My parents gave me lots of encouragement; they taught me the importance of determination and then being organized helped a lot, storing all my notes in a folder and keeping track of all my assignments and their due dates," Jimenez said.
Jimenez competed in many outside of school activities at his time at Benilde St. Margaret's. "I competed in math league and Business Professionals of America this year. I'm also in RKVC, and I used to play soccer," Jimenez said.
Jimenez plans on taking his academic skills to University of St. Thomas where he will be studying electrical engineering.