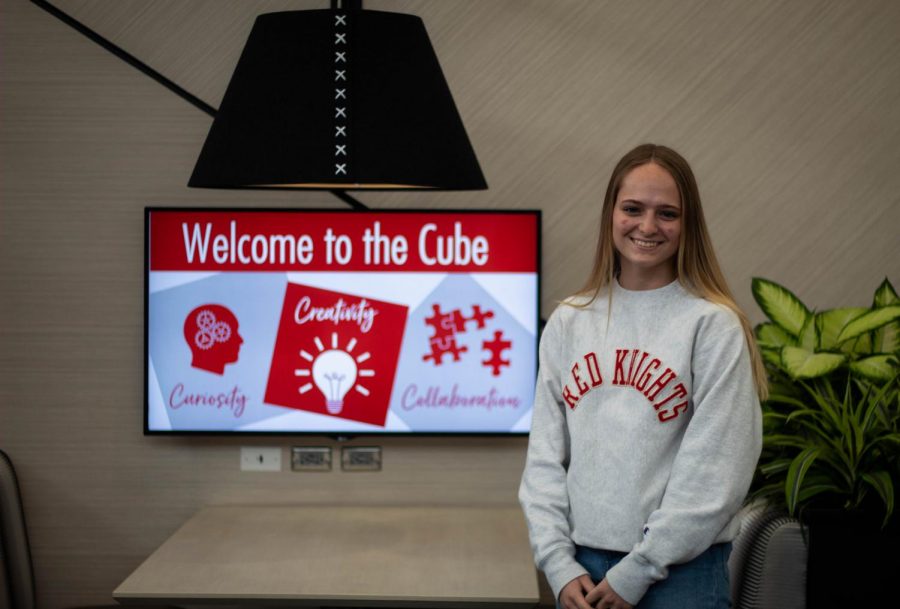 Claire Hennen
As the school year comes to an end, it is tradition for BSM to highlight its top seniors who have achieved a 4.0 throughout all four years of their high school journey. Being named valedictorian is a very high honor, and this year Claire Hennen is one of 14 seniors who received this award for outstanding academic achievement.
Hennen has never gotten a grade below an A throughout her high school years. This accomplishment required a lot of hard work. "It really wasn't easy, but it feels very rewarding to know that my four years of hard work have paid off and that I have something to recognize that," Hennen said.
For Hennen, this achievement was always in the back of her mind throughout her four years of high school, but she wasn't actively trying to achieve it: she was just working hard to get her good grades. "I had always thought it would be a super cool achievement but never really thought it would happen until the end of junior year when I realized I only had one semester left to go," Hennen said.
Hennen is also proud of her participation in extracurricular activities. During high school, she has participated in gymnastics, diving, RKVC, medical club, Knightlife, and NHS. "It was definitely tough balancing school with activities and sports especially. Over time, my time management skills were forced to improve but I still had my fair share of late nights and stressful days," Hennen said.
It wasn't always smooth sailing for Claire, as there were bumps in the road every once in a while, such as a super busy time like the start of junior year. "I had ACT prep, diving season, volunteering, and school work all at once. I remember one day I was so tired that I briefly considered trying to sleep in the parking lot between ACT prep and my diving practice," Hennen said.
Hennen isn't only well respected by her classmates but also by her teachers, too. "She is always on top of her work, I never have to worry about Claire because I know she can take care of it on her own," social studies teacher Mr. Ken Pauly said.
After leaving BSM, Hennen will be attending the University of Wisconsin-Madison and will be majoring in Biology. "Even though I am sad high school is over, I am really looking forward to beginning this new chapter in my life," Hennen said.
With Hennen leaving BSM, she passes on words of encouragement. "Just stay on top of your work and don't procrastinate too much, then everything will go as planned," Hennen said.