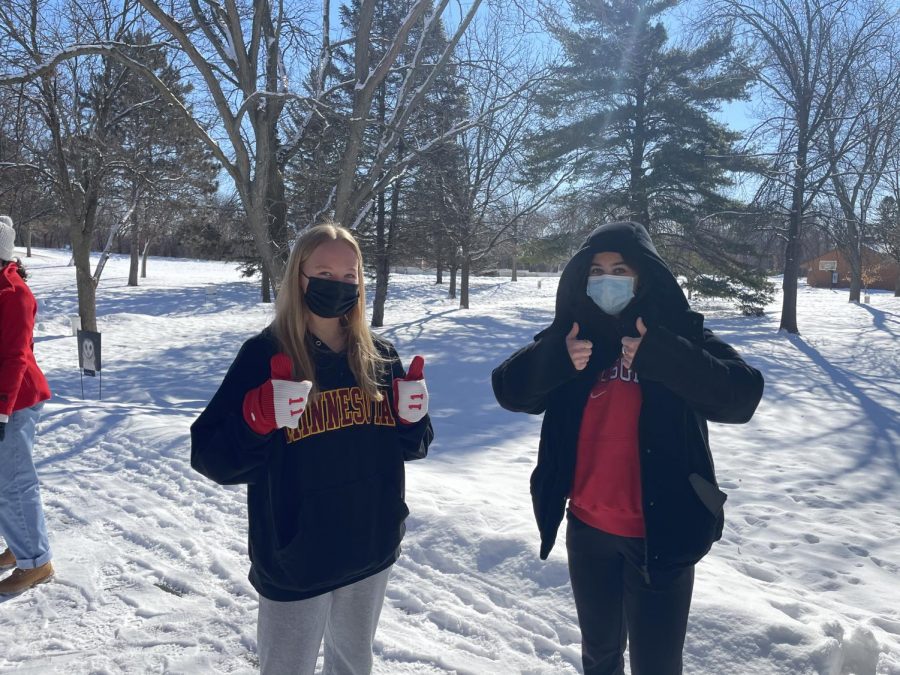 Courtesy of Cami Dahlstrom
The highly anticipated Senior Community Day was originally scheduled to take place on February 5th, 2021. Unfortunately, it was cancelled and had to be rescheduled due to the extreme cold weather and negative wind chill.
After copious amounts of hard work and collaboration, assistant principal Cami Dahlstrom was able to reorganize the event and still provide a special day for the seniors. The Senior Community Day was located at Oak Hill Park in St. Louis Park, MN and was rescheduled to March 1st, 2021. Thought was put into every detail of the event and was intended to show appreciation for the seniors. "I did quite a bit of research to find this location. I wanted a place with an ice rink, a spot for sledding, a place to walk around, have tables, a warming house and even bathrooms. This location had everything we wanted so I picked this place," Dahlstrom said.
The activities that took place at Senior Community Day were organized through responses and ideas from senior students. "I sent out a link to all seniors to fill out how they would like to have fun and be together as a class. I got a few ideas for a community day and so I formed this," Dahlstrom said. The event included sledding, a nature walk, hot chocolate and a warming house for people to gather.
The seniors that showed up to the event found joy in the given activities and got to spend time with their fellow classmates. The Senior Community Day gave students from both cohorts an opportunity to socialize and see each other. "It's actually so nice seeing classmates that I don't get to see at school anymore. We haven't been able to be together as a class in so long," senior Abigail Hancock said.
The event was scheduled midmorning on a no-school-day so that it could be available and accessible for everyone. "We didn't have school, so I thought I may as well try to spend some time with the class and have fun," senior Taylor Williams said.