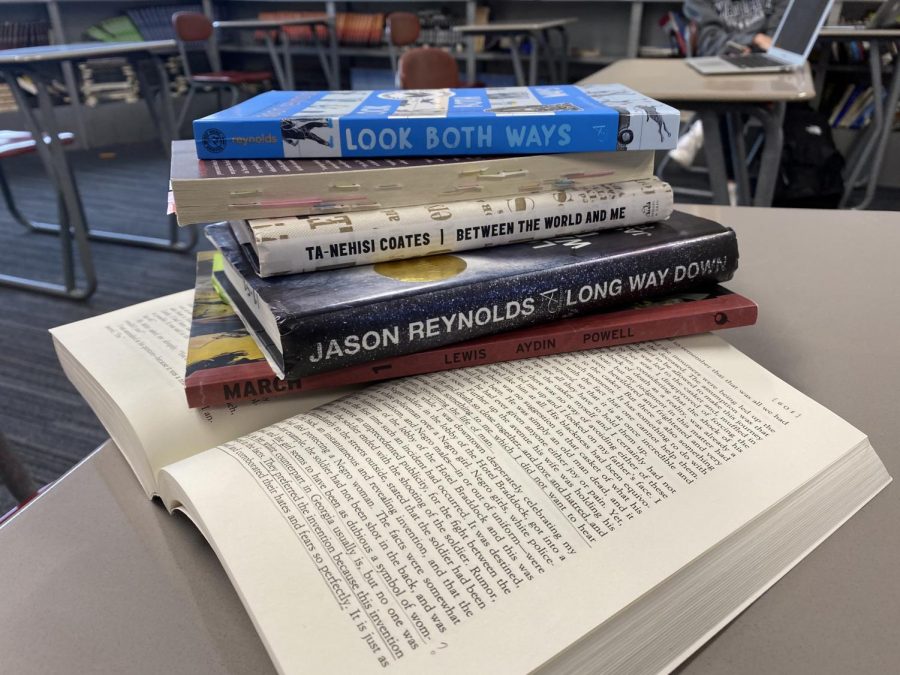 Ava Krueger
In May of 2020, teachers reeled in the aftermath of George Floyd's murder. As a group, some faculty and staff members decided to come together and form a group dedicated to understanding the POC experience at BSM. The "reading group," as it is nicknamed, studies multiple forms of media that involve racial struggles in America.
The group started with an email from English teacher Mrs. Katie Belanger just before summer 2020. With the introduction of the group, teachers and BSM staff began to join, mainly to learn more about the struggles that students of color face. "I think there's been a lot of teachers talking about these issues for a long time… this is just a way to connect with those people. For years, there's been many of us trying to do work with us on our own, and with the murder of George Floyd… It feels like there's a common goal that gives me more inspiration," junior high American Experience teacher Mr. Joshua Belanger said.
For the teachers involved in the group, there's a social aspect involved as well. The group formed on the verge of summer, when BSM's faculty was about to split up for three months. Even now, during the school year, members of the group see it as a way to stay connected. "I really look forward to it. It has also become a community within the community, because we don't see each other. Just like you don't see people from the other cohort, we don't see each other anymore. And there's that real absence that this helps fill in many ways," English teacher Mrs. Katie Belanger said.
While it is described as a reading group, the members focus on many kinds of media. Podcasts, articles, TED Talks, and graphic novels have all appeared as materials in the meetings. While the medium varies, each piece studied has a common theme. "In general, we focus on stuff that talks about people of different races and learning about their different experiences. So some students have allowed us to read their work from English classes. Otherwise, we'll listen to a podcast… we'll talk about trigger warnings… Recently, a lot of teachers read a book that they're reading in the 7th grade called The New Kid," math teacher Mr. John Groess said.
The materials and the discussion contribute to positive change in members' classrooms. Teachers are able to support each other and offer advice from their own experiences, which leads to new approaches. "At the end of every single quarter, I'm reflecting on my classes. And not, like, 'Did I do anything that excluded kids?' I'm just assuming I have, and I'm doing reflecting, and asking… how is my class inequitable to kids? … I've never really applied that perspective before… and I feel like that's really helped me as a teacher," Mr. Belanger said.
Currently, the teaching group has about 30 members. Since membership is relaxed, people show up only when they can. All of BSM's staff and faculty is welcome to join the group. Since the conversation is ongoing, there will never be a sense of lateness associated with joining. "All they have to do is let us know and we'll send them an invite to our next Zoom meeting and they can join us… This is hopefully something we do forever, because that's what teaching's about: constantly having these conversations," Mr. Belanger said.