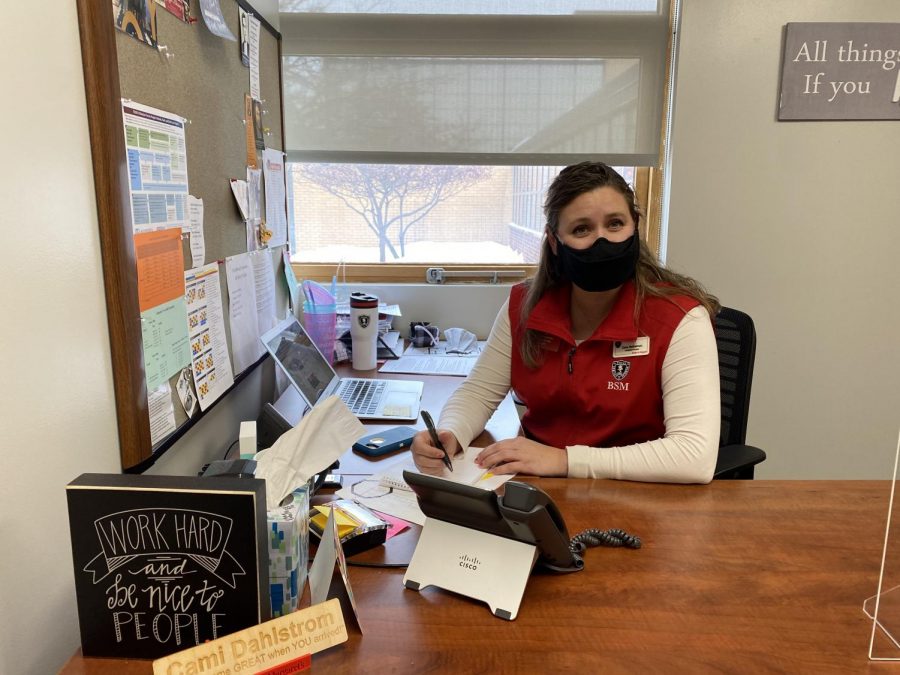 Ava Krueger
As a way to improve communication and relationships between the administration and students of BSM, a group titled the "Principals' Student Advisory Group – Senior High" has been created.
This group aims to strengthen the community through open communication. "It comes out of a need to have communication lines open between students and our administration. Being able to build and strengthen those lines of communication is the biggest thing," Assistant Principal Matt Weingartz said.
The group is meant to address any issues, ideas, feedback, or advice on things affecting our school, with an emphasis on student life. Several weeks ago an email was sent to the students regarding their interest in the group and topics they find most important. "A Lot of the responses had to deal with our equity inclusion work that we are doing this year. Dr. Skinner will address what we have been working on as a school," Weingartz said.
The group will meet with Dr. Skinner, Ms. Dahlstrom, and Mr. Weingartz approximately twice per quarter with the first meetings scheduled for January 27th or 28th depending on the students' cohort. 15 seniors, 6 juniors, 17 sophomores, and 6 freshmen make up the group of 44 students.
With a wide range of grades and a diverse pool of opinions, the administration is looking forward to fostering discussions that will enrich student life. Through these conversations, stronger bonds between the students and administration is inevitable. "It's your education, we want to be able to hear from you on what it's like and your experience," Weingartz said.