Bryant Lake
September 28, 2020
Bryant Lake being small in size may not be as well known as a good fishing spot, yet in reality, it is. Bryant Lake is not intimidating for some anglers because of its size makes it a good spot. Also, Bryant Lake is a great lake for novice fishermen. Fish in Bryant Lake are readily available pretty much anywhere in the lake. Yet, everyone has their secret spots.
Bryant Lake offers an easy opportunity to catch bluegill, crappie, and bass from just about anywhere for any angler, new or experienced. Bryant Lake also has some quite large bass in the lake. With 4-6 pounders being caught out of here quite a bit, 2-3 pound bass are abundant in this lake. Although the overgrowth of weeds in this lake limits fishing techniques to topwater, spinnerbaits, and swimbaits for bass, the lake seems to still produce some great bass fishing.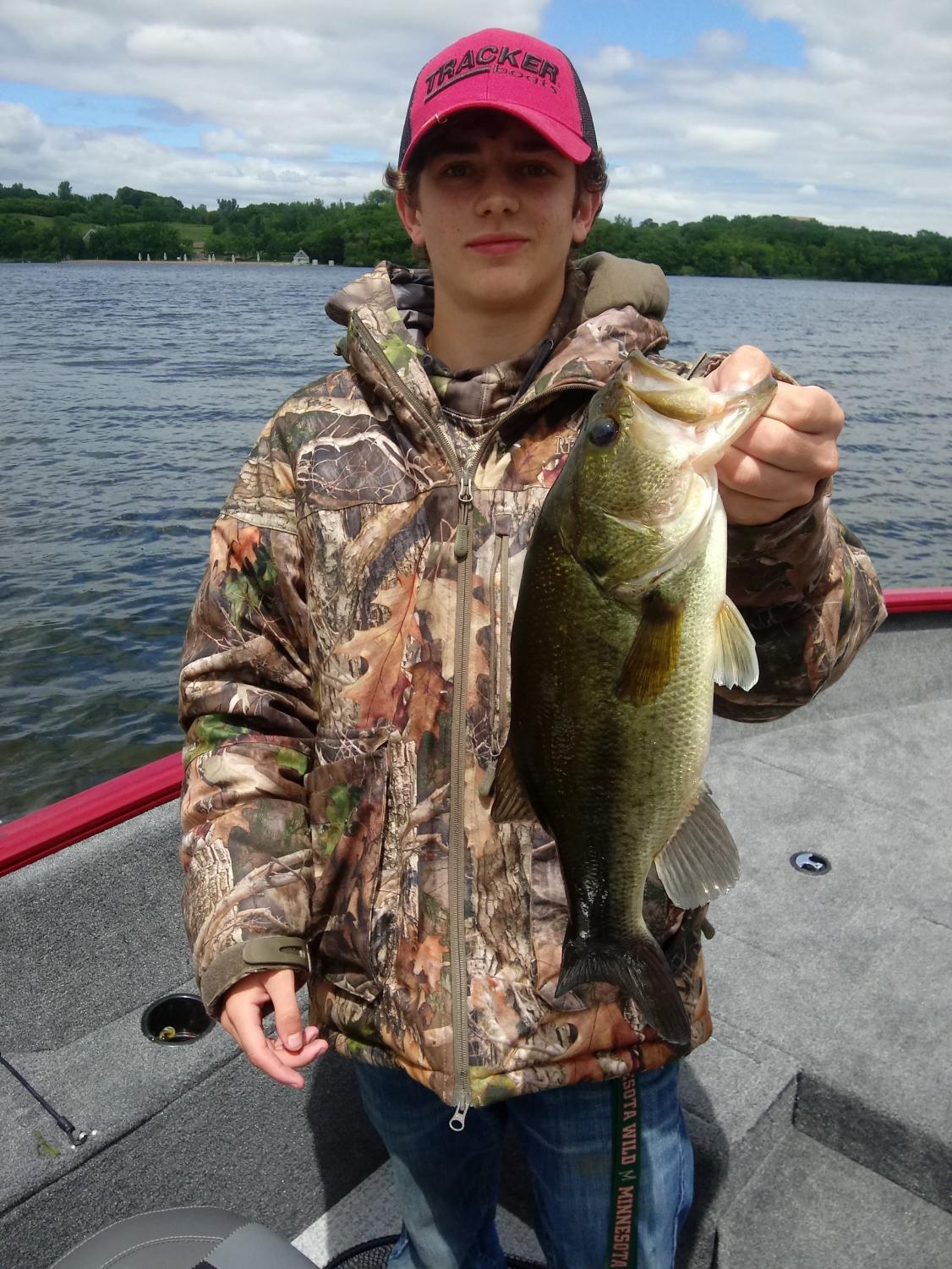 Northern pike often caught on accident by bass fishermen are not only abundant in this lake, but they can get to some decent sizes. Northern pike out of this lake averaging around 18-25 inches long are quite easy to catch, yet a decent number of northern pike 30-36 inches are pulled out each year.
A surprising occasional catch in Bryant Lake is the larger more elusive cousin of the northern pike, the tiger muskie. Yet not quite a true muskie, the tiger muskie is a cross between a northern pike and a muskie, yet the tiger muskie is not able to reproduce. This fish offers some beautiful colors, a rare occurrence and a hard fight is quite an amazing fish. The DNR readily stocks these fish in Bryant Lake, with the Bryant Lake tiger muskies sometimes reaching sizes of 36-42 inches long. Most of these tiger muskies are accidentally caught while the angler is targeting bass or northern pike. The DNR also stocks walleye in Bryant Lake, yet these fish are quite a rare catch.