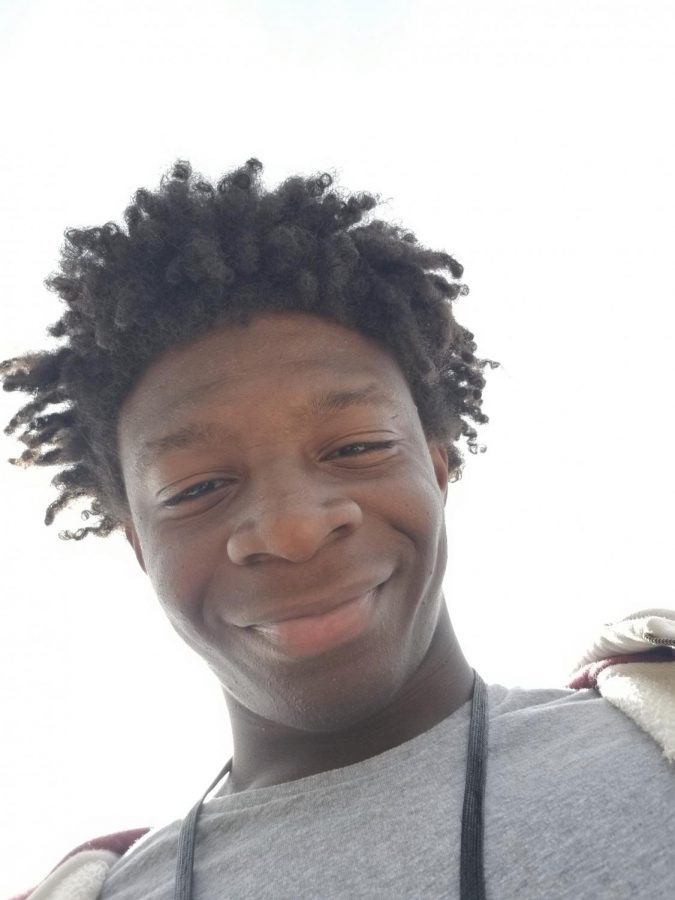 Cornelius Salonis
Senior Cornelius Salonis is a notorious BSM student, so much so that his interview could not be put into other words than his own: 
Knight Errant: What clubs of activities did you do to get involved in BSM? 
Salonis: Outside of my freshman and sophomore year of school, I didn't really participate in activities outside of school;  if it wasn't mandatory, I didn't go. I wouldn't say I regret not doing more things because that's just how I was at the time, but I do imagine what it would be like to have done more. 
Knight Errant:  What was your favorite club, and what did it mean to you?
Salonis: I was a part of a chess club for a little bit and that was my favorite because I love playing chess. One of the guys also in the club at the time would always destroy me which gave me a refreshing wake-up because I thought I was untouchable. 
Knight Errant: What were your favorite classes?
Salonis: This is a hard one. Some of my favorite classes are ones that have a lot of my friends in them, pretty simple, but if it's just about class, then I would say engineering, physics, and Latin. 
Knight Errant: What will you miss most about BSM?
Salonis: The thing I will miss most about BSM is the atmosphere, the high school experience. Talking to teachers and my friends in between classes, goofing off, breakfast and lunch trips, 8th-hour naps. Imma miss it. 
Knight Errant: Is there something that most people would not know about you, any interesting hobbies?
Salonis: Yeah, but I don't know what's interesting? I work at Hyvee and for Hennepin County (for a program called Teen Tech Squad.) I love stargazing. I'm pretty good at chess. I like photography and have some pretty cool images from my travels. The bottom of my left foot is polka-dotted. I love volunteering. I can do a front flip (the chances of me landing it completely is a toss.) I tell the funniest jokes. (I swear I do.) I'm a really really big bookworm. And I can do some cool bike tricks. 
Knight Errant: Anything else to add about yourself or your time at BSM? 
Salonis: If you haven't heard any of my dad jokes, then you have literally missed the opportunity of a lifetime. I don't like people who say "same difference". In no universe, is DBZ better than Naruto. I have just memorized the Star Spangled Banner at work. I love trying new foods and learning about different cultures. And I'm a robot from the past… when I go to my no-no time, I relive my past. 
Favorite Restaurant: Teresa's Mexican Restaurant
Favorite food: Taco John's
Favorite Movie / TV series: How It's Made, The Big Bang Theory, Smallville
Favorite Song: I just can't answer this one. Literally, can't. I have a way too many songs I like. This one just popped up as I was thinking of some of my favorites: "Bad Karma" by Alex Thesleff
Spirit Animal: My spirit animal would be me since I'm also an animal.
Favorite App: Google Chrome
Favorite Book: The Mark of Athena or The House of Hades
Advice during online school / quarantine: Do the homework, nothing more nothing less.