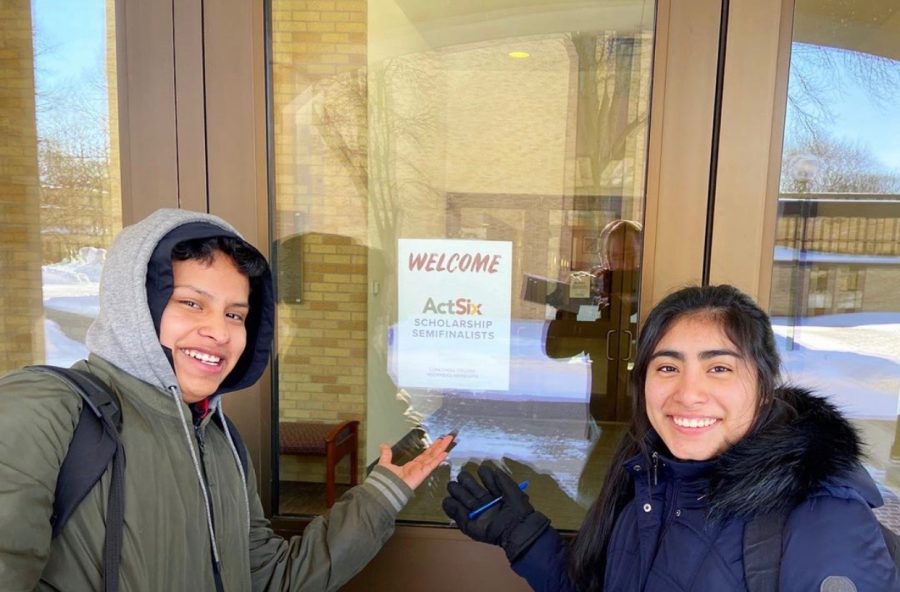 Courtesy of Matthew McMerty-Brummer
Seniors Jimena McMerty-Brummer and Pedro Ochoa have both received the Act Six scholarship through Concordia College Moorhead. This selective scholarship covers tuition for all four years of college. 
The Act Six scholarship is a leadership scholarship that partners with six different colleges in the Twin Cities. "The scholarship is not really merit-based but it does take a look at your academic standings. It really just focuses on your community service and what exactly you wrote within the essays," Ochoa said. 
The application process for these seniors was not easy. The undertaking involved an informational application, discussion, writing prompt, and interview. "So the way it works at the beginning is you decide what college you are trying to apply for so we both put Concordia on our list so we were accepted into that list," Ochoa said. 
Each phase of the process came with its own challenges and obstacles. "I am not a talkative person and [Pedro] does speech and mock trial so he can think on the spot. I have to think through everything so [interviewing] is definitely not my thing. I also suck at writing so everything was just hard," McMerty-Brummer said. 
Although the process was long and difficult, their hard work paid off when they received the scholarship. "I'm also so excited…it is definitely going to be a learning experience for me, pushing myself and getting myself out of my comfort zone. I am excited to see where I am going to go with that," McMerty-Brummer said. 
Although Ochoa and McMerty Brummer have received the scholarship, their job is not done. "With this scholarship, there are requirements that you have to follow to earn it, which are mandatory training throughout the summer and a whole retreat with the group of people who got [the scholarship] for your college," Ochoa said.