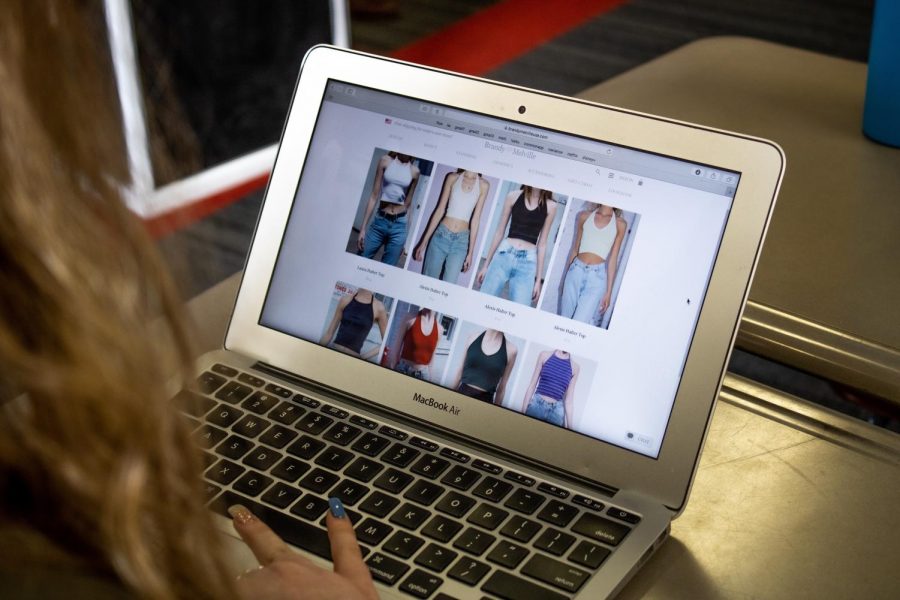 Lexi Basil
Shopping online has become much more relevant over the past few years as technology continues to improve. Browsing various online stores has become much easier than taking the time to drive to the mall and it allows you to buy things with just one click. Students are now capable of buying items and having it arrive right at their doorstep within a few days. 
Technology has made online shopping much more accessible and easy. Students now have easy access to the internet and technology with phones and laptops. Students at BSM seem to share something in common when it comes to what they are buying. Clothes appear to be the item that students are spending most of their money on. "Because online shopping has made shopping for clothes so easy, I tend to spend most of my money on clothes," freshman Callie Ebbert said. 
Convenience is a major plus when it comes to shopping online. It allows you to buy whatever you want whenever you want. Online shopping is always open and it always can be accessed rather than store locations may be out of your way. "I am a huge online shopper. I like that you can be at home while shopping, it's fast, there are deals and you can find exactly what you are looking for," sophomore Sophie Melsness said. 
Although online shopping is popular, there are many disadvantages. Not being able to talk to someone face to face and physically look at the piece of clothing is also a disadvantage when it comes to online shopping. However, the major downside of online shopping which students expressed was not knowing the correct sizing. "Sizing is always a pain and it can sometimes take a long time to ship to you. But overall, online shopping is easier," sophomore Molly Voss said.