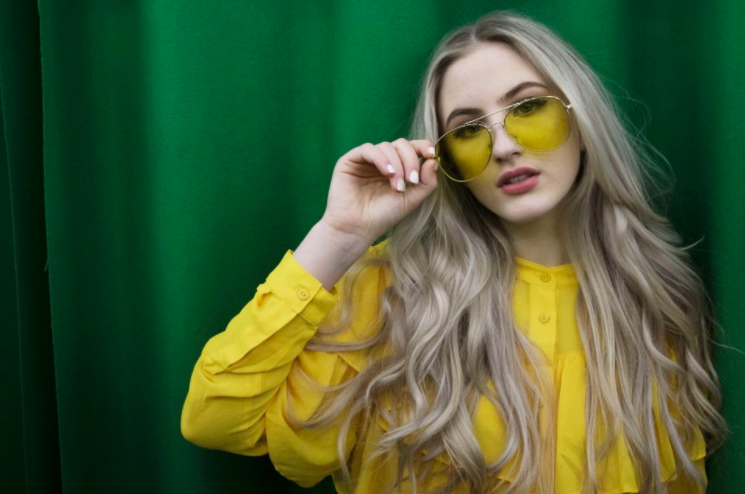 Vendela Hyde, Wikimedia Commons, Creative Commons
Nova Miller, the 18-year-old, Sweedish singer recently released her new single, "Do it to Myself." Miller spent her early years sleeping in her father's guitar case while he was performing his own concerts; the music gene runs in her blood. Miller was discovered at age 12 by a music executive in a Stockholm dance studio. Nova's talents go past just being a 5 active vocalist, meaning her range in vocal sounds is above average. She is also a multi-instrumentalist, playing the guitar, piano, and violin. 
"Do it to Myself" is about seeing her own toxic behavior towards herself in relationships. "It's really about the worst form of going crazy, driving yourself crazy!" She also states, "It's about being a creature of habit when it comes to relationships and not even giving the other person a chance to hurt you because you've already messed it up for yourself." Her lyrics have a meaning behind them and shows her experience. Experience in life, heartbreak, and self-worth. The meaning behind the lyrics gives this song relatability listeners are drawn to. People want to listen to a song that they can connect with on a personal level. This song definitely has that factor. 
"When it comes to love, I overthink everything too much. Start saying shit I don't even mean. So you don't need to drive me crazy. I'll do that to myself" This chorus line is repeated in the song and is the main message. She talks about being the cause of the destruction of her relationships and knowing that she is the issue. This truly is the real-life "it's not you, it's me" situation. By recognizing she's the problem she works through trying to figure out how to not self-destruct a relationship. 
Despite the meaning behind her lyrics, the musical sound backing the lyrics have a positive and retro pop vibe. It is not a sad song, by all means, her sound is a mix of new pop but adds strings and harmonies of 60s groups. It is one of those songs you would listen to in the summer with the windows down driving around with your best friends.