El Loro offers a convenient place to grab authentic Mexican food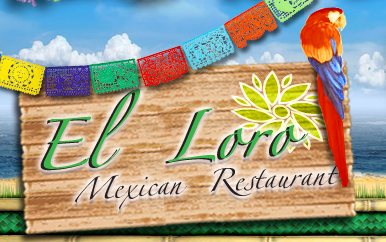 "El Loro" is an authentic Mexican restaurant located in the twin cities. There are locations in Eagan, Savage, Burnsville, Coon Rapids, and Crystal. There are also three locations in Bloomington. 
Location:
I went to the El Loro that is off Highway 169 in Bloomington. The restaurant is tucked in behind a strip mall and it is next to basically nothing. The odd location gives it sort of a "Whole in the Wall" feel. I went on a Friday night and the traffic on Highway 169 south was brutal. It ended up taking 40 minutes to go 14 miles from BSM to El Loro.  
The location overall: C
Service:
The service I experienced at El Loro was honestly pretty poor. It seemed like we had 2 servers patrolling the area I was sitting in and neither one of them wanted to serve my table so it ended up taking about an hour to get in and get out. 
The service overall: D+
Environment:
Festive decorations, a mariachi band, men and women with tequila on their breath, and the smell of Mexican food made the inside of this restaurant feel like Cinco De Mayo. The combination of all of these things created a lively atmosphere. 
Environment overall: A-
"
You could taste every aspect of the burrito with each bite."
— Matthew Nachbor
Food:
To start, each table is given complimentary chips and salsa. The salsa was a very classic salsa, nothing special. I ended up ordering the Burrito Colorado which is a burrito stuffed with grilled steak, rice, and beans. The top of the burrito is smothered with queso and tomato sauce. The burrito was awesome. You could taste every aspect of the burrito with each bite. The queso and tomato sauce on top were great additions to the overall taste. 
Food overall: A+ 
Final Review:
Overall, El Loro lacks on the location and the quality of service, but it makes up for it with its exceptional atmosphere and tasty authentic food. If you are ever around an El Loro and looking for Mexican food, I recommend stopping by. 
El Loro overall: B