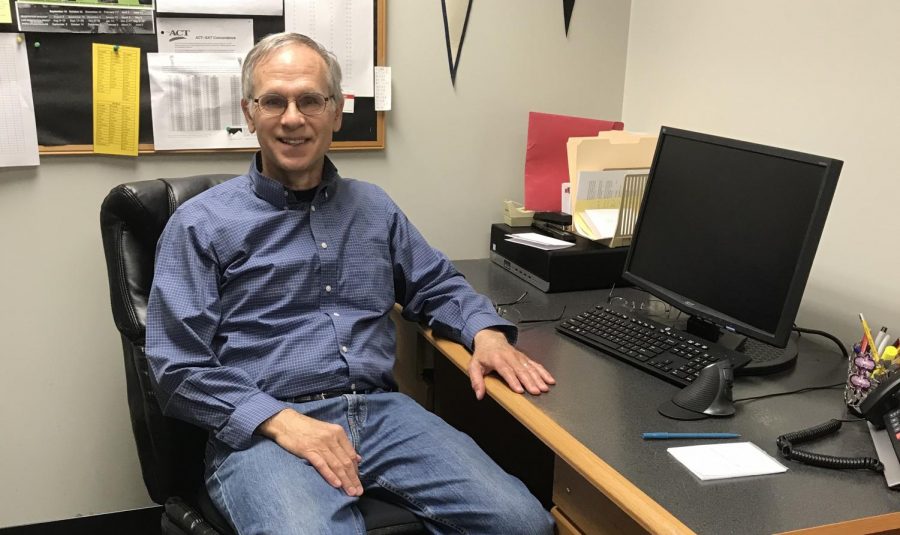 Fran Roby
For thirty years now, Mr. Fran Roby, a Guidance and College Counselor at BSM, has been assisting students as they prepare themselves for college or with any problems they encounter during their high school experience. In just a short few weeks, Roby will be retiring from BSM.
Roby has created great relationships throughout the years both with his coworkers both inside and outside of the counseling staff. "I will miss working with all the students and all the teachers. The teachers have been so friendly and so cooperative, so easy to work with, and the teachers have also cared so much about their students, and they are so good at what they do, that makes my job easier. I have fewer people that come to me with academic problems. Teachers are helping them so well. I am also going to miss my fellow counselors because I work very closely with the four other Guidance and College Counselors, and I also work closely with Dr. Steffenson and some of those counselors have been here for many years as well. We really have developed a strong relationship, so I will miss seeing them and working with them on a daily basis," Roby said.
Roby was not only a guidance and college counselor, but he also taught video journalism, which was a great experience for Roby, and he describes as one of the best memories of his thirty years being here. "One of the lighter or more fun things that I did, that I will always remember, is teaching Video Journalism. I taught Video Journalism for quite a few years and that was very fun," Roby said.
After his long career at BSM, Roby now plans on doing the same outside of school––working with refugee families. "I will be volunteering for sure. I already volunteer with refugee families, and my wife does it as well. We are going to continue working with a refugee family, and I think I will be looking for part-time work and will be doing house projects, and maybe a little bit of travel," Roby said.