Philosophy fulfills students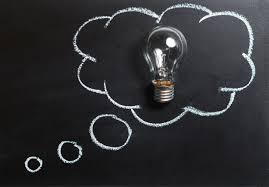 After taking a semester of AP European History, I've learned that philosophers played a much larger role in history than most people think to give them credit for. Without the founding theories of Thomas Hobbes, John Locke, Voltaire–– who established the basic fundamentals of modern government––and even going back to Aristotle and Socrates, our government today would not exist. It was the theories from Locke, which were based o theories from his predecessors, that Thomas Jefferson and our other founding fathers used as the basis of our government.
However, it seems as if the only time we hear of philosophers is from history dating back 200, 300, even 2000 years. Although the number of people getting degrees in philosophy is going up, only about 0.14– 0.20% of all master's degrees in the United States are in philosophy.
Philosophy is an important field of education because of its nuances, life skills, and ability to help people in other areas. The University of North Carolina has a great list of reasons why to pursue a degree in philosophy, but one of the most important is the field's ability to help students learn critical thinking skills and help them understand how they can impact the world.
Because of this importance, BSM needs to include philosophy in its options for senior religion classes. University of Stanford has a class titled "The Philosophy of Religion," which covers how philosophy is important in understanding religion. According to their website, students who have a background in philosophy better understand the theology behind their religion and are able to have healthier discussions about religion.
"
Philosophy is an important field of education because of its nuances, life skills, and ability to help people in other areas.
— Henry Bird
Having a philosophy class at BSM would provide many positive bene ts for students. If done correctly, it could help students develop a deeper understanding of morality, government, social services, and the world around them today.
The class could be based on the current morality class, with the first few weeks being devoted to learning the basics of the field. Then, when students have an understanding of philosophy, discussions would start based o of different philosophical topics.
This would help students further develop discussion abilities—a vital life skill—thus increasing their understanding of the world around them, and it would help students appreciate history and our role within it. Senior year offers students the most exibility with scheduling, so it would make the most sense to make this a senior year course.
Either way, the importance that philosophy can have for everyone makes it an excellent addition to anyone's class schedule.
Leave a Comment