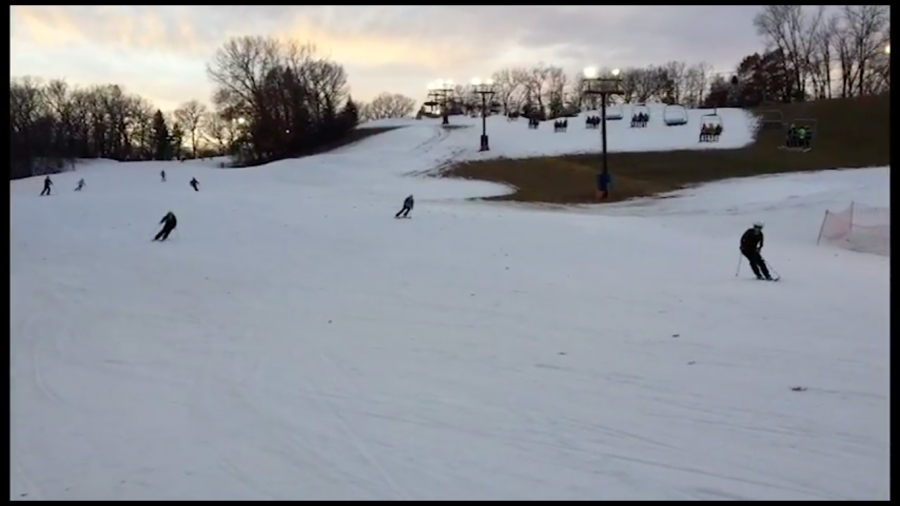 Photo Courtesy of KE
The alpine ski team looks to have another successful year after both the boys' and girls' team won the West Metro Conference last year. That accolade could be a tough one to repeat after the team lost some top talent and their head coach. "We're just starting from scratch this year with new skiers and coaches," senior captain Will Grieger said.
Over the past few years the boys' and girls' teams have done very well in the Conference and the skiers are hoping new coach Greg Simmons can continue the success. The team looks like it will have a bright future with both teams having great young talent. Davis Fortney, Lillian Nesbitt, and Abigail Swanson—who are all sophomores, all won All-Conference awards last winter. "I think a goal for me would be to get the All-Conference award again this year and maybe even make first seed for varsity," Fortney said.
The team is also very well rounded and hopes to get a good amount of skiers to State. "It would be great if we could have more skiers go to State. The past couple years we have had maybe 1 or 2 skiers go each year, but we hope to have more this year," junior girls team captain Amelia Backes said.
The team is hoping their hard work will pay off. "If we continue to train hard, hopefully we can get at least a boy and girl to State or more, that is a priority," Grieger said.
The team has already practiced, even though for a while there was no snow on the ground.