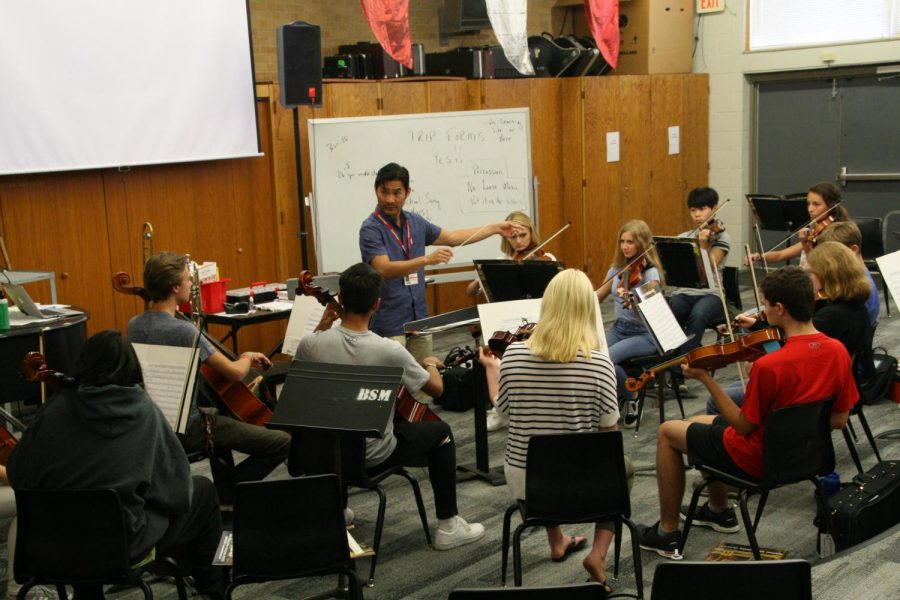 Muriel Ruppert
From laying under the piano as a young child, to playing symphonies with world renowned artists, new orchestra teacher, Steven Leung is well versed in the arts.
Growing up, Lueng was always surrounded by the arts. Having a classically trained pianist as a mother, he found music in his daily routine. After learning piano, Leung's curiosity found violin at the age of eight. Leung believes that was pretty late, but still pursued and found a love for the instrument. He now has his own private studio where he teaches students of all ages, starting at the age of three. "The prerequisite for them is, they have to be potty trained. If they are, they're ready to go" Leung said.
Prior to finding BSM, he received his masters from Rice University and accompanied many well known orchestras and symphonies. One of his favorite memories includes a two week European tour with the New World Symphony, traveling all across the continent, as well as accompanying Yoyo Ma (15 time grammy winner) in the Saint Paul Chamber Orchestra. Taking the time to travel allowed him to find his passion for teaching. After heading a summer orchestra program here, Lueng applied for a teaching position. He's excited to work with the students and has found success so far.
The pressure for excellence is always apparent in his field of work, but he isn't stressed. "Embrace all that life has to offer. There's going to be sour notes and there's gonna be wonderful brilliant ones as well. There's no straight shot, especially in the arts, so take a breath and just know everything will end up alright," Leung said.