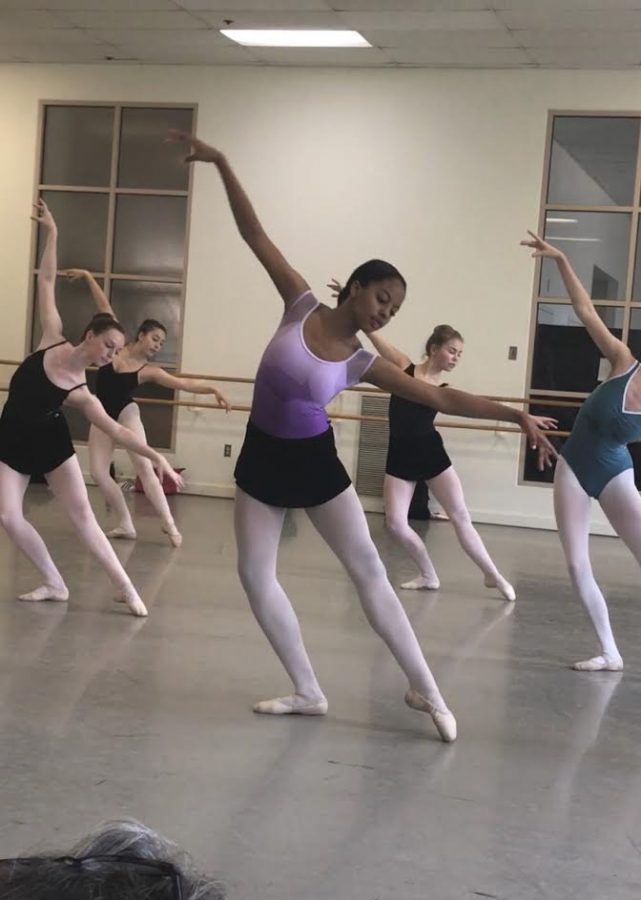 Photo Courtesy of Lauren Winston
From traveling around the world, to playing video games in the comfort of their home, students have a wide range of summer activities. For junior Lauren Winston, her love of dance took her to a five week summer program with the Boston Ballet.
It all started with an audition in Chicago where aspiring dancers put their best foot forward to determine which summer ballet program they would be chosen to attend. Winston, for the second year, was chosen to spend her five weeks staying at Boston University and training with the Boston Ballet. "It's a big deal because the Boston Ballet is a very prestigious school in the ballet world," Winston said.
These summer programs offer aspiring ballerinas a chance to hone their skills as well as experience the life of a professional dancer. Being at the studio from 9:00 am until 5:30 pm five days a week, Winston was immersed in her art and worked with some of the best instructors in the country. "A lot of the teachers taught at the best ballet in the country, [the New York City Ballet] and they also were dancers with the [New York City Ballet]," Winston said.
Additionally, Winston spent time with, and learned, from professional dancers. These dancers, who tend to be known outside of the ballet world through social media, are also talented ballerinas. "I really liked meeting the famous ballerinas because they're all Instagram famous and known in the ballet world," Winston said.
Winston aims to continue her ballet training in college. She is looking to attend a school that offers her the opportunity to major in an academic field while still expressing her artistic side. She knows ballet will always be a part of her life, even if she isn't actively involved in it. "I dance six days a week, but I want to try new things and find other things I love to do besides dance," Winston said.