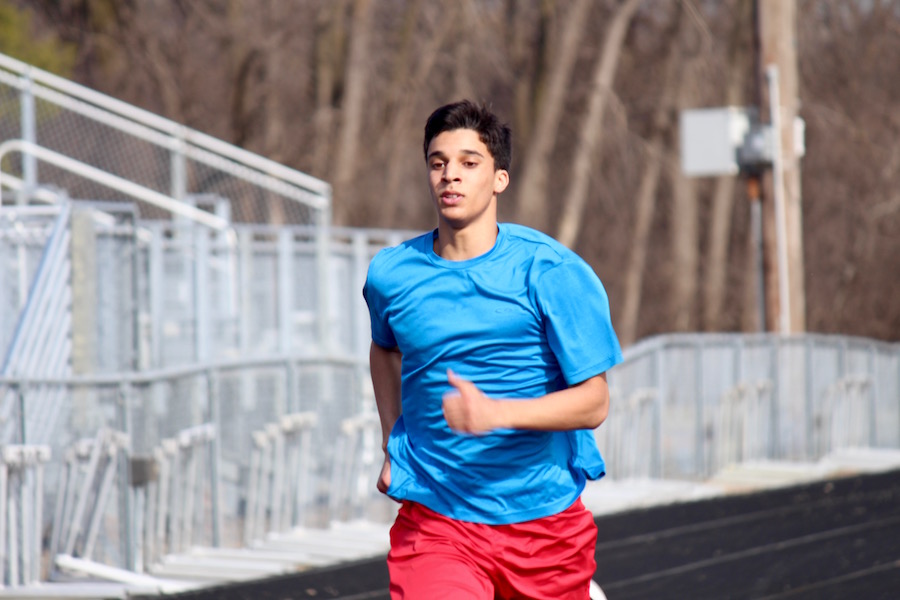 Lauren Beh
This past week, the BSM boys' and girls' track and field team competed in the True Team Section Meet. True Team Sections is a qualification for the girls' and boys' team to make it to the True Team State meet, coming up this weekend, in all events.
The True Team meets differ from a regular season or Section meet because everyone who competes scores points for their team and the total is added to rank the teams overall, whereas in a normal meet you compete individually. "For True Team it is more important to have a better overall team, rather than a couple of really good athletes," senior captain Claudia Elsenbast said.
Both the boys' and girls' teams did well at the meet. The girls' team was able to win their Section and qualify for the True Team State meet. "This was the girls' first win of the season.  The past couple of years, BSM has lost to Totino Grace. This year however, they had a coaching change and we were able to beat them by 2 points, which is very close for a track meet," Elsenbast said.
For the boys' team, the meet was extremely close as well. They unfortunately placed second in the Section behind Totino Grace, coming down to the last race, the 4×400, to decide the winner. The loss was hard for everyone on the team, but they are staying optimistic . "It was the tightest it had been all year, and even though we didn't win, it was really fun to be competitive in the True Team meet for the first time in a while," Senior captain Eric Wilson said.
This weekend at True Team State, the girls are going to face some adversity. "The girls' team is struggling because we have three days of competition over four days, which is not ideal. Beyond that, the girls have nine healthy girls to run sixteen different races so most people will be running more than one," Elsenbast said.
As the girls' team prepares for the True Team State meet coming up this Saturday and regular season Sections and State looming in the next two weeks, the girls are working harder than ever, but are focusing on one meet at a time. "State is coming up, and right now this is the busiest time of the year which makes it hard to prepare for Sections and State but we have to spend more time focusing on True Team right now," Elsenbast said.