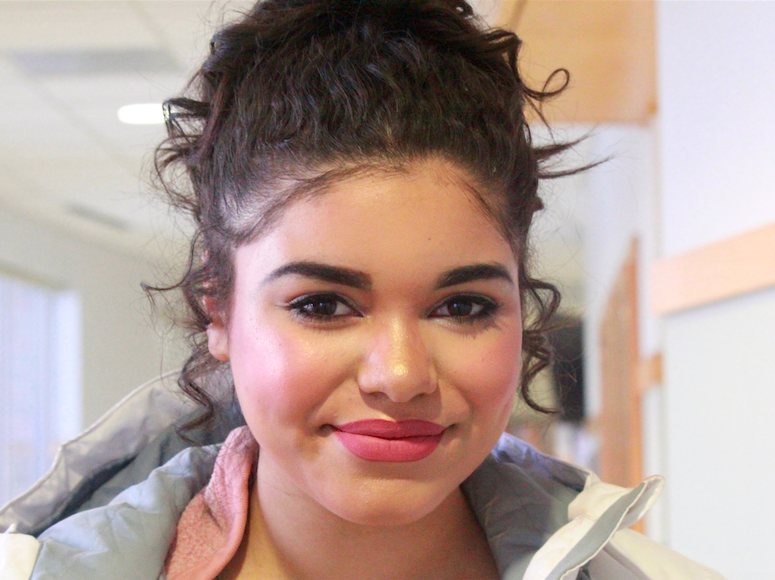 Ashlee Ola experiments with makeup
Junior Ashlee Ola started wearing makeup in sixth grade to deal with insecurities, and an obsession soon began. Throughout eighth grade, Ola cut back on using makeup but then had a realization. "I realized that I didn't care what anyone thought anymore and decided to wear more again," Ola said. She no longer needed the approval or disapproval of others. Since then, Ola has done her makeup however she has wanted.
Ashlee Ola gets inspiration for many of the looks she creates from pop culture figures. "I find most of my inspirations from social media, especially Instagram and YouTube," Ola said. Most frequently, the looks of Kylie Jenner, known for her famous family, makeup and style, and Jeffree Starr, who became popular on his YouTube channel for makeup looks and tutorials, motivate Ola to create her own interpretations.
Ola's favorite brands are Becca, Anastasia Beverly Hills, and Urban Decay, and while they have a costly price tag, Ola swears by their quality. "Anyone can get makeup anywhere, but products like eye shadows are more pigmented when more expensive and more expensive lipsticks give you the feathered lip look," Ola said.
Ola likes doing her friends' makeup because every face is different, so everyone looks better emphasizing different features on their faces. This is why she considers makeup an art. "It's like painting: your face is a blank canvas and doing makeup is like painting a canvas. It takes time and effort," Ola said.