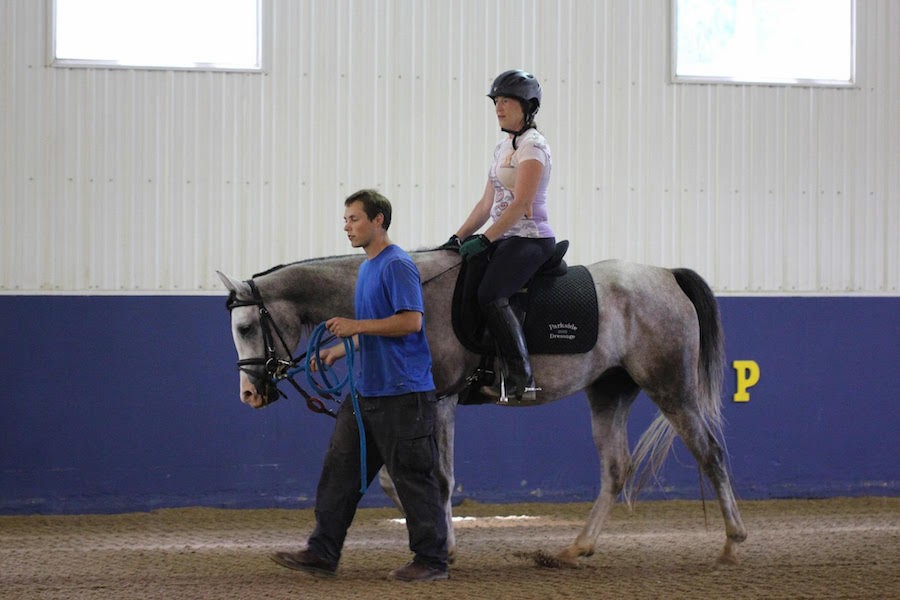 Sam Fulco
Coming back to visit high school is one thing many BSM alums look forward to. However, few of them come back to make a career out of the place they called home for four years. First-year teacher and 2006 BSM graduate Mr. Sam Fulco has come back to BSM after spending five years in a pretty unique career. "This is my first year here. I'm a math teacher and I teach advanced algebra and precalculus," Fulco said
Before coming back to BSM, Fulco trained horses by day and was a professional tutor by night. "That was my job, a horse trainer. I was also a professional tutor through my own service. My day job was the horse training. I started working with the horses right after I graduated college," Fulco said
Fulco trained the horses at a private barn in Maple Plain, a small town about three miles away from Orono. "I trained young horses for dressage [riding,]" Fulco said.
Fulco raised most of the horses from birth."They are like show horses–they do very technical tests. It develops them like an athlete, but is different than racing; it's a very rigorous sport," Fulco said.
Though Fulco didn't grow up around horses, he got into the training side of things soon after college."I did a lot of behavior training and desensitizing. I worked with horses from the day they were born and taught them voice commands, how to jump over things, and how to be handled to make them generally safe to be around people," Fulco said.
Fulco's job didn't stop at just the training aspect."I also did a lot of the basic vet care whenever they got injured," Fulco said.
Fulco hasn't gone back to horse training as of yet, but would love to in the future. "I haven't lately since working here, but I plan to go back and spend more time there. I just figured since it's the first semester I need to focus on my time here. I do miss it though," Fulco said.
Despite the strenuous schedule that comes with training, Fulco still plans to return."It was a lot of work, but it was the best job. It's a good job to have because you get to be outside and be physically active. Being around animals is always a positive thing, it definitely changed me, who I was. I loved that job; it was a great place," Fulco said.