Teaching to the Future
STEM, which stands for science, technology, engineering, and mathematics, has swept American schools. Many schools, including BSM, are adding classes and programs to help prepare students for a college education and careers in STEM. The increased focus on these specific areas is leaving students with progressively harder schedules, and might be diverting attention away from other beneficial classes.
December 16, 2015
Homegrown STEM
The newest class at BSM, Biomedical Investigations, is introducing biomedicinal fields to students who otherwise wouldn't be able to take this type of class until college. "We take what they did at the end of the year in biology and make more years out of it, and go in depth," core science and biomedical teacher Ms. Jennifer Roushar said.
BSM is currently offering Biomed I, and if the program develops as it is projected to do, Biomed II and III will be added. "Biomed I is the foundations; we learn about the human body. In Biomed II, we will look at if something goes wrong, what are the technologies and interventions needed to fix it? Biomed III is still up in the air, but the hope is for Biomed III to be a long-term research project," Roushar said.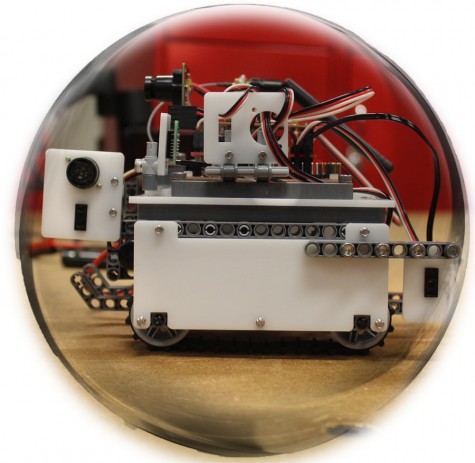 The new Biomed classes are not the first three-year STEM programs to be introduced to BSM. Advanced Competitive Sciences, or ACS, has been setting the bar for high school engineering programs across the country for over ten years. "While other engineering programs may tout that they teach kids to think on their own, I think this one actually does it without any hand holding," engineering teacher Mrs. Kristin Hoogenakker said.
ACS is split into three full-year classes so that each year builds on the last to create well-rounded, problem-solving students. "The first year is mostly focused on design, how to overcome failure and create better outcomes, and some basic engineering and physics concepts. The second year, they can do computer modeling and build a final robot. Engineering III is pretty much all about perfecting the robot and learning how to program," Hoogenakker said.
STEM Blossoms With Advantages
Because all people have different strengths, having a wide variety of liberal arts and STEM classes allows students to choose the path that best suits their interests. BSM's attention to STEM gives an advantage to students interested in science careers. "I can recognize the importance of liberal arts, and I'm still taking English classes and things of that nature, but for my particular interests this information [about STEM] and this practice is going to be much more influential on my life," junior Carson Knoer said.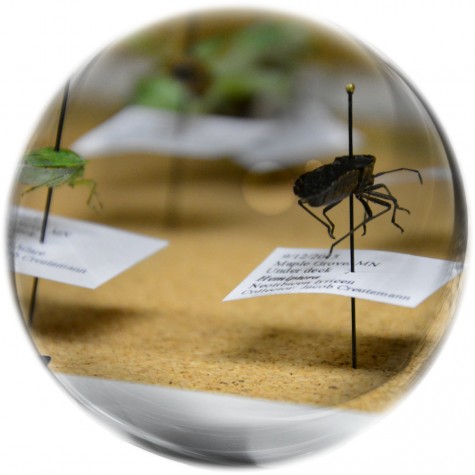 BSM, as a college prepatory school, has many students who already have college and career paths in mind. Knoer made the decision to drop his language class and take Biomedical Investigations, in addition to Engineering and AP Calculus. "If I'm really interested in pursuing a medical career, this training now could be instrumental to doing well on exams and tests, and getting into programs in the future," Knoer said.
Junior Gracey Scott plans to train for a career in medicine and has had a passion for the medical field since she was young. "I've always been interested. From a really young age I would watch surgeries on YouTube, and it's always been something that's been intriguing to me," Scott said.
Scott is glad she has the opportunity to learn more about a path that she is passionate about. "I think it's important so you have an idea of what you want to do going into college. That way you don't have to be in college trying to figure out what you want to do. It's important to have ideas about the general area that you want to study," Scott said.
Although STEM classes are known for being difficult, if the students taking the classes are excited about the curriculum, it makes the workload worthwhile. "I'm having a lot more fun this year than I was last year when I was in classes that weren't as engaging. I enjoy the material. I'm not just doing it to get the A," Knoer said.
STEM Doesn't Grow Alone
STEM has become a sort of "buzzword" to attract the general public, but science, technology, engineering, and math are not the only skills a good problem-solver needs to master. "The assumption is that you have to be great at a science or math field and that you have to be this STEM giant. In reality, it's not the people in science and technology fields that make great STEM people. We need all of the disciplines to contribute," science teacher Mrs. Abbi Baker said.
Subjects like art and language are not only pivotal in creating free thinking individuals, but in addition are also required by most colleges. "Many colleges will have minimum requirements for math, science, English and a foreign language. You need to be well rounded in all of those subject areas. It doesn't look like colleges are going to think any less about certain subjects," college counselor Mr. Mannie said.
Having an inclination toward science or math is important in the growing technological world, but being creative and well rounded academically is equally as important. "I like where we are heading, but in the midst of STEM being so popular, I don't want us to lose sight of creativity, the arts, music, and the languages," Spanish teacher Mrs. Murray said.