Advice from the graduates
As they head towards graduation, some of the KE's senior staff writers reflect back on their time at BSM and offer some advice to current students. Either scroll through or click on a senior from the drop down list above!
May 21, 2015

Read This…
It's crazy to think that my high school career is quickly coming to an end, it still feels like I have months and months of time at BSM. I'm trying to grasp the concept, but it still hasn't registered to me, and I don't think it will until I am shaking Dr. Gyolai's hand and receiving my diploma. Hopefully by reflecting on these past three years, I will finally realize that in just a few days I will never again be walking the halls of BSM as a student.
First a bit of background: I came to BSM the beginning of sophomore year, coming from the Edina Public School system. In Edina, freshmen year is still a part of middle school, so BSM was my first high school experience. Let me tell you, coming to BSM from a grade of 600 kids, was a huge change. Not only was I getting more attention from teachers, but I actually know every kid in my grade. What I have really taken away from my experience at BSM is the overwhelming (in a good way) sense of community. It is something to cherish and never take for granted.
Now for the moment you have all been waiting for: advice. First things first, remember that freshman year matters! It's hard to grasp the concept of college when you are a short, young fifteen-year-old, but I am here to tell you that the grades you earn freshmen year are important for college decisions; so at least have some focus. With that said, getting involved in school activities are great ways to meet friends and experience new things, involvement is a huge deal, and colleges look for that in students. So stick with the activities you love, and also be open to trying new things.
The next piece of advice has been a huge problem for me, and I wish I would have been reminded of this: Taher is closed the beginning of 5th. I don't know about others, but I am always hungry right when I finish 4th hour, it is definitely snack time, and yet I have been disappointed too many times while walking into the lunch room only to realize I can't buy any food! So with that, bring snacks from home, or remember to work in your snack buying around the dreaded 5th hour.
Finally, I encourage you to talk to your teachers and form bonds with them. If you aren't understanding the latest lesson, they are more than available to answer any questions you have; in fact they encourage it! They also want to get to know you; they want to be there for you and want to see you succeed. So, talk to teachers outside of class with them, and you won't regret it.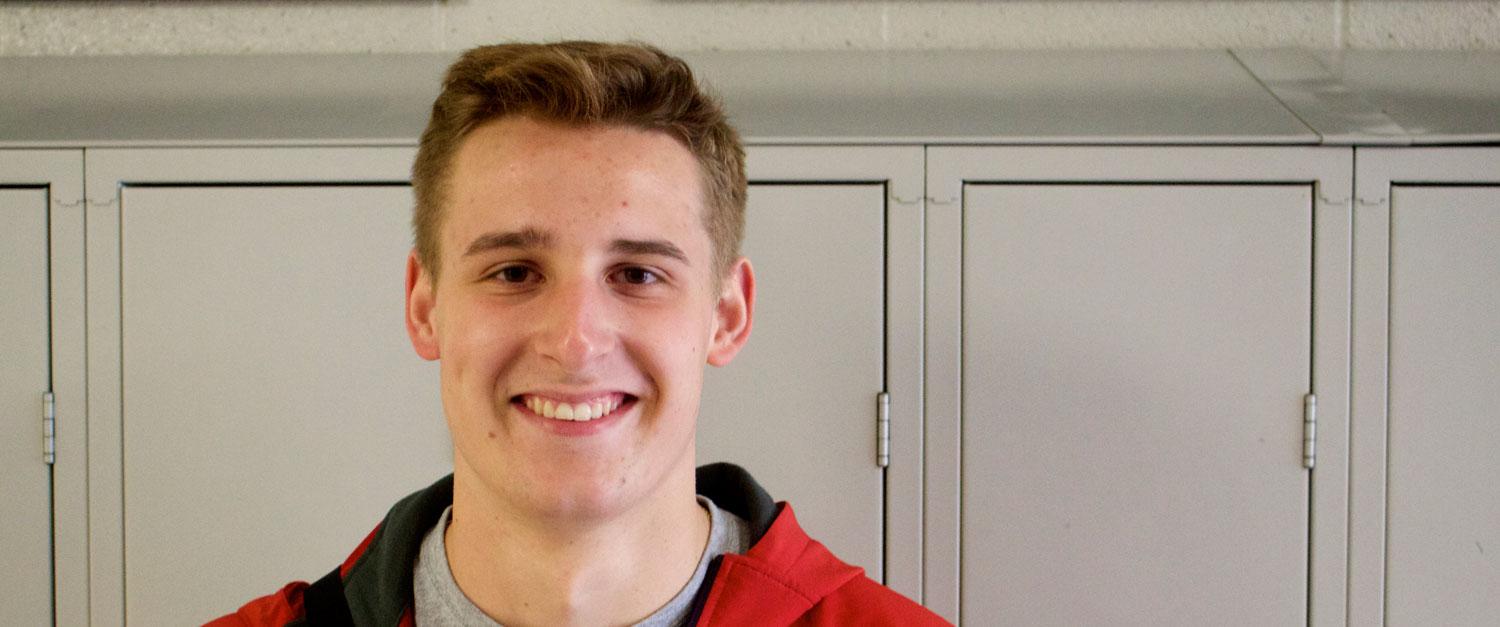 Appreciate!
The last four years have passed by so fast, and I'm still not sure I'm ready for it to end. I've learned so much from my time here at BSM, made so many great friends, and hopefully, I have shaped myself for success in the future. With all that the community of Benilde has given me, I feel that it's my duty to give some advice to those who will walk in my shoes next year.
First off, be nice to the fantastic people who work at Taher. They feed you wonderful food all day, five days a week, and they do it without complaint. Especially Raul and Ms. Lynch. Raul always comes up with those amazing breakfast concoction (ie. breakfast burritos, breakfast pizza, omelettes), and Ms. Lynch, one of the most fantastic people in the world, makes the whole thing work.
Secondly, be nice to the deans. They may seem mean and harsh, but really they're soft as teddy bears, and they really do care about every student that comes through the main doors. If it were not for my good relationship with my deans (Rasmussen, Jones, and Anderson), I would not be the person I am today.
And lastly, cherish your time with your friends and your family. In a very short time, you will be going off to college, and you won't have the luxury of seeing your parents every day, or messing around with your little sibling on the ride to school. The friends you have now, you won't get to see everyday, and no matter how much you feel like you're ready to be away from them and branch out in the world, you'll still miss them. The last four years have been the best years of my life so far, and so much of that is thanks to the great community I found here at BSM.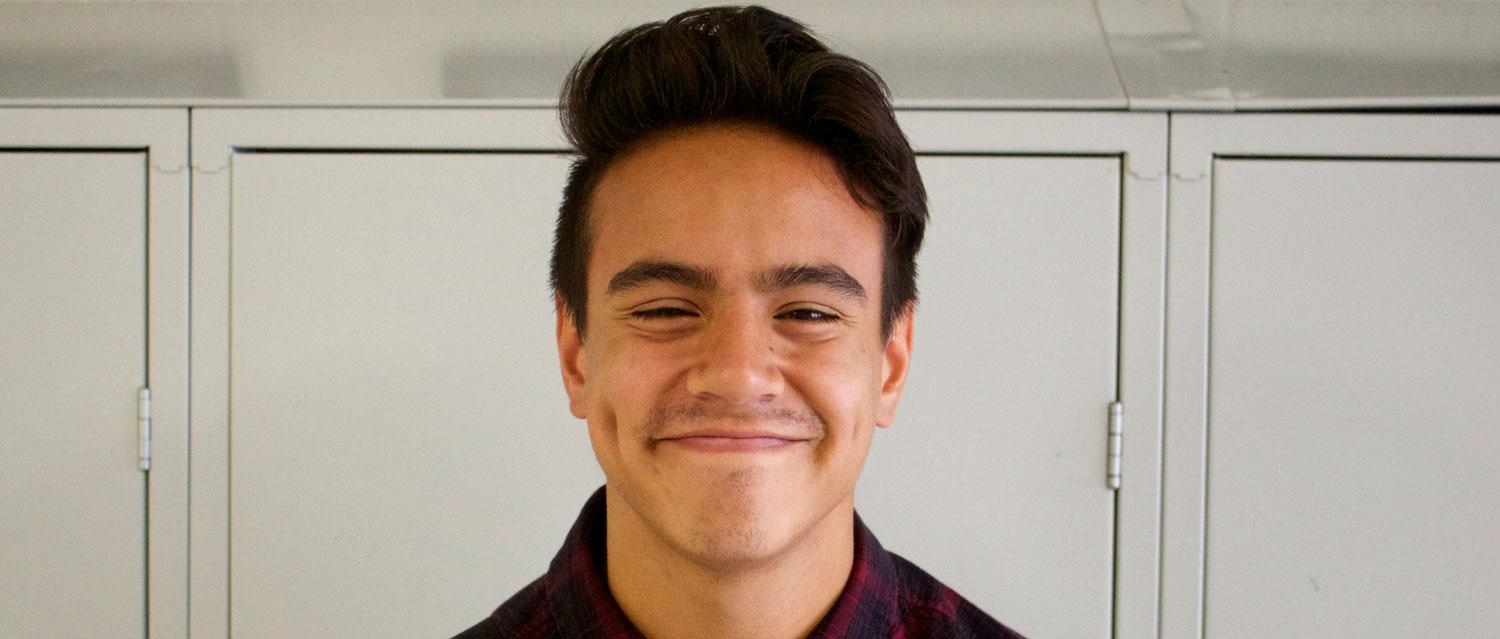 Advice from a hall roamer
It blows my mind that in only a matter of days my time roaming the BSM hallways will be over, and I will be an alumni of the place where I have spent the last six  years of my life. Looking back now through all my mistakes and my accomplishments throughout high school, I believe I have some helpful advice to those in the grades below me.
It is important to start strong at the beginning of each semester. After the first few weeks of review, you actually start to learn new material and throughout the year the content only gets harder. Starting off strong allows you to have a cushion towards the end of the semester allowing you to do well in the class,even if you have some issues with the final.
Throughout high school my biggest downfall has been my organization. Being unorganized can lead you into a downward spiral that is hard to come out of. Invest in a planner, notebook, and folder for each class. Staying organized through a planner makes it easy to remember homework that is due the next day, using your planner it makes it harder to miss homework assignments thus resulting in no 0's in your grade book.
Finally, my last piece of advice is to join different clubs and sports teams.  One of my biggest regrets in high school is not getting involved in different clubs until my senior year. If you are on the edge about joining a club, I would highly recommend that you do it. Being part of different groups in the school has been nothing but a positive experience for me and has lead me to new friendships and some really good memories.
Enjoy the time you have left in high school because it flies by,  push yourself to do well in school, but don't beat yourself up if you slip up at one point- grades are important, but they are not the only things colleges look at. Appreciate the people around you, and enjoy the time you have left.

Get Involved.
Senior year is an exciting and nerve-racking time. It is full of many football tailgates and hockey games. However, these only last a season, then they are over. Senior year flies by. Even though you might be chomping at the bit to get out of this school, don't wish it away so fast. It is where you learn who you are as a person and meet lifelong friends.
You will hear advice from parents, siblings, teachers, the administration, and friends, but here is some advice from me, a senior who is about to graduate.
High school doesn't last forever. Even though sometimes it may seem like it's never ending–– it does come to an end, and when it does you realize how fast it went by.
Join any activity or sport: it's worth it. You will meet your best friends through your activities and learn leadership and teamwork. It can be trying out for a team or going out for the play. Whatever sounds interesting, go for it. For instance, I chose to manage girls' hockey this year, and I got to make many new relationships with girls on the team and my co-manager. During  my sophomore year I went out for the girls' golf team––with no experience at all––and made the practice team, but  now I am on varsity. Through the golf team, I have obviously learned about the game of golf, but so much more; some of my best friends are on that team, and I am so grateful that I joined when I was a sophomore.
Take classes you will enjoy. Don't take a class you know you will hate just to be able to put it on your transcript for college. I did that, and I hated every minute of it. Yes, you want to take some AP classes to make your courses rigorous, but also throw in some classes that you will enjoy. Consider trying yearbook, Knight Errant, painting, film studies, or debate. Whatever you might find fun, take it.
Don't be afraid to ask for help. Yes, teachers can be intimidating and walking in before school can seem like the scariest thing in the world, but trust me, it's worth it. If you don't understand something in math, walk in to your teacher's room before school and say you don't get it. If your teacher isn't available that's no excuse. There is a great math center in the library with multiple teachers willing to help. Say, you're good at math, but not so great at English; have a teacher read your essay before you turn it in. The writing center is also right in the library and is full of English teachers who are more than willing to read your paper and tear it to shreds to ensure that you fix it and get it to where it needs to be.
Don't judge others––everyone has their own story. That popular kid may be having the worst year of their life, and you are sitting there gossiping about his or her outfit. That jock may have parents who are splitting up, but you're too busy to even notice that he or she might be upset. You may get out of bed every morning and put a smile on your face even though you're not happy all the time. Be nice to everyone because everyone you know is fighting a battle you have no idea about. You never know what is going on behind the mask someone might put up, so treat everyone with respect and kindness.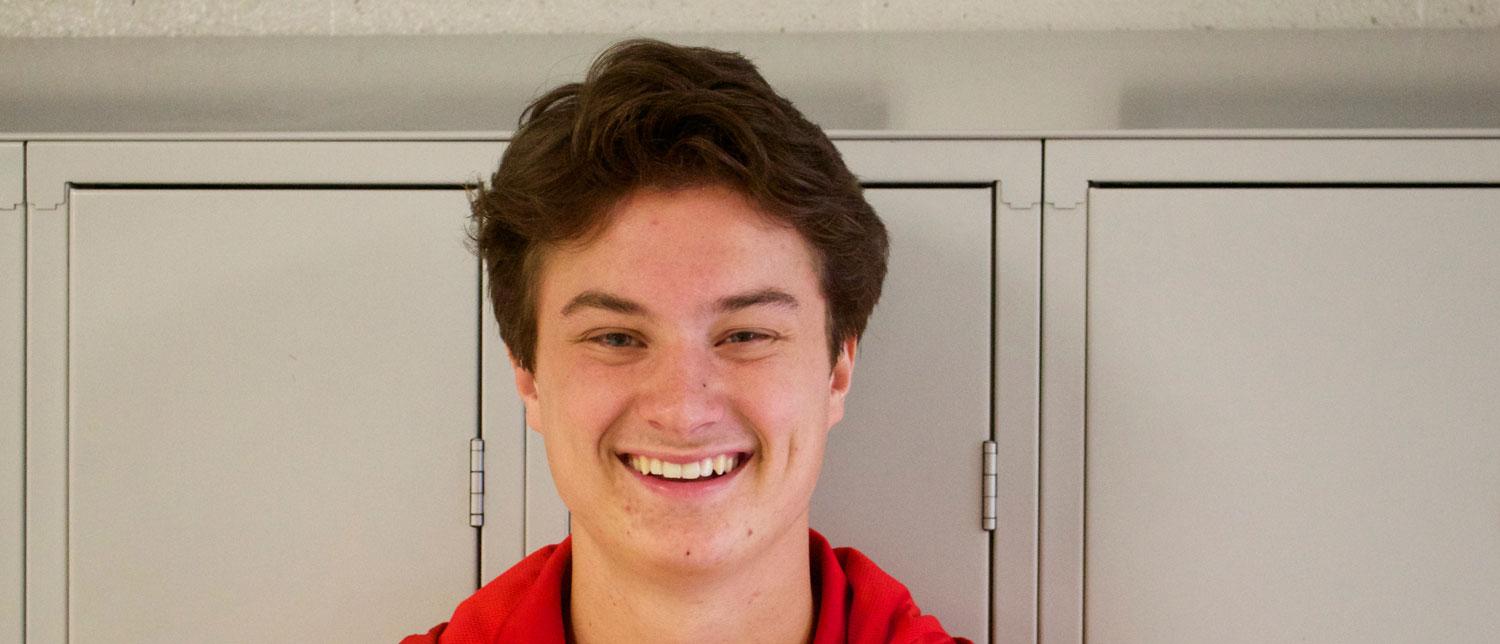 Wisdom.
When I finally left the junior high and became an official high schooler at BSM, I was ecstatic. I finally felt like I was grown up, like I was finally an adult––something every young kid wants more than anything. But now, looking back, I wasn't. I was just an annoying freshman who thought he was. That's the beauty of high school: you enter a child, and you exit an adult.
I feel about a hundred times more mature now than I know I was then, and I have nothing but my experience in school to thank for that. From being held accountable for all my actions in the classroom, to my responsibilities for National Honors Society, to the responsibilities I had as an athlete and a member of the Mock Trial team, I learned how to act responsibly and maturely.
I didn't just grow up; however, I grew out. Besides simply learning how to act like an adult, I learned how to be a well-rounded person. My athletic skills and my social skills grew considerably, and I can confidently say that I am now much more capable of speaking with someone in authority than I was when I was nothing more than a nervous 14-year-old freshman.
So, my advice would be this: make sure you take every opportunity you can while you're still in high school. College will be for planning your life, and––before you get there—you need to know how to act like an adult. So even though you don't like it, make sure you turn in homework on time, you show up to every practice promptly, you speak with your teachers and peers, so that you can grow up during your time here.
P.S. If you hear about a new Taher dish (breakfast pizza, the omelette bar, etc.) that's being served, get down to the Commons––the food will be gone real quick.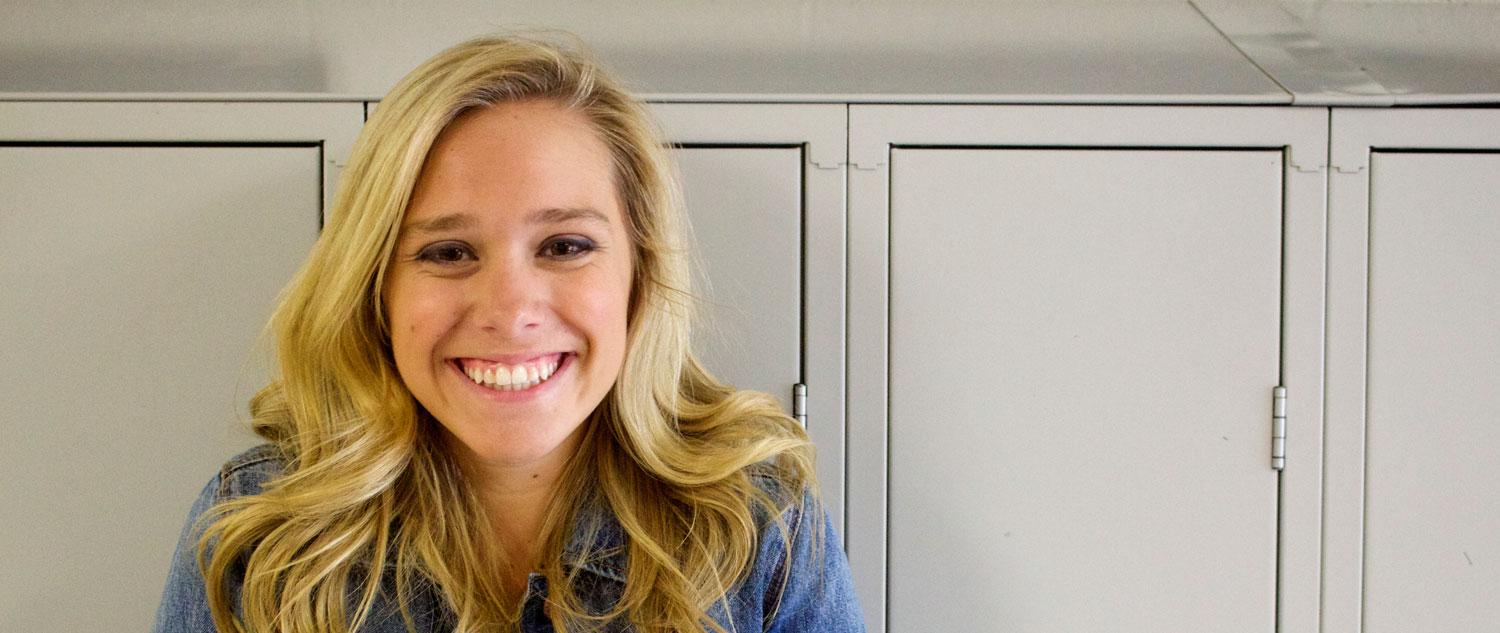 How to Survive High School
To Freshmen/Sophomores:
Try out for everything that catches your interest. Baseball? Yearbook? Band? Student Council? Since freshman year isn't extremely heavy on homework, use this time to build your resume and list of activities.
Don't slack off on your grades. Bad grades, especially freshman year, can tank your GPA. Colleges look at your ninth through twelfth grade GPA. Which means every year counts.
Think about your major. Colleges like to see that you're passionate about what you plan to study. That's not to say that your future is set in stone at sixteen (it's not) but for the sake of college admissions, put some thought into your major as early as now. You may not know exactly what you want to major in, but it may be easy to narrow it down to a couple fields that you're really interested in. From there, pursue that interest outside of the classroom through extra-curriculars. (Medical Club, Yearbook, etc.)
Compete. Colleges like to be able to brag about their students, so try to compete in regional/national competitions in your extracurricular activity. The worst thing that can happen is that you don't win, but even placing at a regional/national level shows a level of commitment and achievement.
Do you have a Dream School? If so, look into their admissions policies. It may be good to figure out what schools you plan to apply to as early as now.
Peer Pressure: In high school, everyone is trying to find themselves. So don't be discouraged by the people who try to put you down, and don't give in to the feeling that you have to be "just like everybody else." You are not alone. Stay positive, keep trying, and remember that you will get through this. Drama and friend groups change with the wind. If you feel alone or like you have no friends, it will change for the better before you know it.
To Juniors:
It's called hell year for a reason. Your junior year grades hold the most weight in determining your college readiness, and your junior year teachers will most likely be the ones writing you recommendation letters come senior year. So try your absolute hardest with schoolwork and build a good relationship with your teachers.
ACT Tests: Take these ASAP! There are TONS of resources to study for these tests, so make use of them. Also, keep in mind that scoring highly on ACT/SAT tests can exempt you (just as with AP tests) from certain intro classes and college reqs.
Leadership, Leadership, Leadership. If you've spent any amount of time on any college's admissions page, you'll notice that they all emphasize this. You can show leadership through a variety of different positions, from team captain to club president to manager at Starbucks.
College Essays: Start early!! Narrow down your college list and hammer out some drafts. Your english teachers will play a huge role in helping you get a good start on these, some will even assign them as homework. Use their help and put time and effort into making them the best they can be.
Some Miscellaneous Advice:
Make use of Summer. Summer is the time to do internships, research, volunteer work, and camps. But one rule of thumb: Whatever program you decide on, there will be an application process. If anyone can do it just by paying money, the program won't be worth much to college admissions officers.
Have fun. I cannot emphasize this enough. As much as grades are important, don't waste your high school life with your head in your homework constantly. High school is the last time you will be surrounded by people so similar to you, take advantage of that and build life long friendships.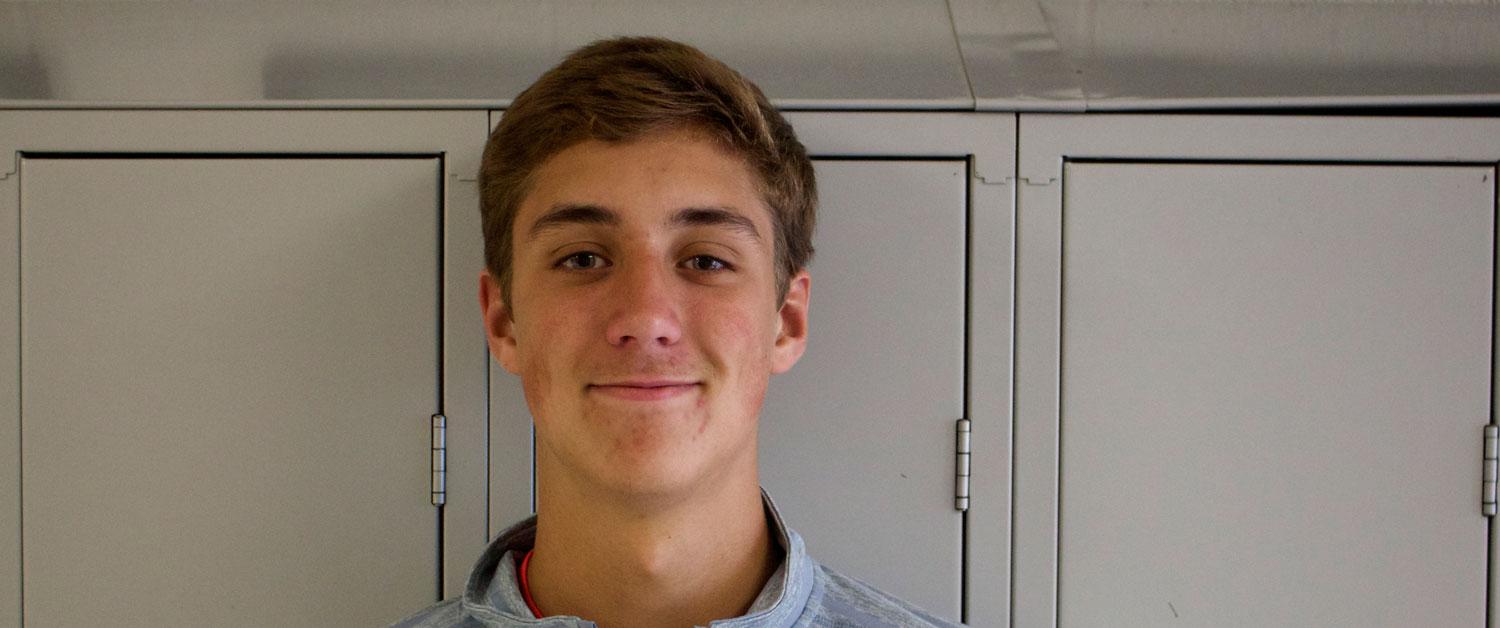 Have Fun!
As a senior entering my final week in high school at Benilde-St. Margaret's, I have some very basic advice for other students coming up the ranks. For starters, I think that all students going into their freshman year should focus on their grades. Your parents are probably sitting there telling you that you'll regret not putting in effort from the start, and unfortunately they're right. I remember the same situation freshman year. My parents sat there telling me that it would be really hard to raise my GPA over the next couple years if I started off too low, and they were right. So that was a bit of a struggle throughout high school, and it ultimately made the years a bit more stressful.
Secondly, I want everyone to know that they should enjoy their time here, as it goes much faster than you think. It seems like just yesterday that I was sitting in my first period freshman religion class with Mr. Zeckser, yet it was over four years ago. You also need to enjoy the underlying simplicity of your classes freshman and sophomore year. You may think that you're getting it rough with a few big projects or tough homework assignments here and there, but trust me, it's much harder as an upperclassmen.
Speaking of the upperclassmen, make sure you're a good role model for the younger students in the school. I remember being a freshman and looking up to the juniors and seniors as super cool, respectable kids. You definitely want to keep that feeling going strong through the classes that come through the high school down the road. So in the end, I've had a great six years here at BSM. From my first classes in the junior high, to the struggles of high school, it's been a great ride.
Bittersweet Ending
Sitting down and writing this leaves a bittersweet taste in my mouth. It means my days of high school are coming to an end as are my six years at Benilde-St. Margaret's. However, through my six years I have had plenty of occurrences in which I learned something––not necessarily school related––but equally as important, whether it be from a personal experience or from other classmates, teachers, or friends.
The first piece of advice I have is probably one of the more crucial ones: Join loads of clubs your freshman year. While this may seem like a daunting task, joining and attending events in the beginning of your high school career allows you the opportunity to discover what you truly are interested in and enjoy all while presenting the possibility to continue in said activities and hopefully take leadership positions and roles as a multi-year member. Through that, you can eliminate other clubs and activities that you may be in, but don't actually enjoy, freeing up more time for the things you take pleasure in.
The second piece is while athletics are important and hold a high standard within BSM, don't automatically say no to "academic sports." During my years at BSM I have played a myriad of sports: soccer, basketball, golf, track and field, and others, but if I'm going to be completely honest, I have learned more about myself as an individual and acquired more skills that will undoubtedly help me in my future through my participation in "academic sports." I don't mean to hate on sports or shed a negative light on them––they are an important part of BSM culture and will forever hold a soft spot in my heart––but through participating in speech, Mock Trial, and a brief stint in debate, I have learned many things and made relationships not only with fellow students but adults that I will carry over into my future. I'm not suggesting you quit all your sports or swear them off forever, but consider trying your hand at debate, speech, Knowledge Bowl, or Mock Trial because who knows what you'll learn or who you will meet.
Thirdly, build relationships with your teachers. Saying hello in the hallway, or thank you on your way out their classroom is always nice, but take the extra step and ask about their weekend, find something that you share a common interest in and build relationships with them. I've been lucky enough to get to know many teachers throughout my time here and have come to love hearing about how Ms. Kern's kids are doing, Ms. Dominguez's fashion radar, or how Ms. Overbo's weekend was. The teachers here have immense knowledge, not just about school, but about life.
Fourthly, join the Knight Errant. No, I am not being paid to say this, nor will I earn extra points. I truly want you to know that joining the Knight Errant was one of the best decisions I made throughout high school. When you sign up for a class, whether it be Journalistic Writing, Photojournalism, Video Journalism, or Graphic Design, you are entering the Knight Errant family and one of the best communities you will be a part of. Under the wonderful leadership of our advisors and editors, along with other members, you will without a doubt become better in whichever medium you choose and learn more about what is happening within the BSM community, which is never a bad thing.
The final piece of advice that I will leave you with is academics are important but because you attend BSM you probably already know that. With your time at BSM, it's more likely than not that you will have to make decisions whether to focus on your homework or study for some test or hang out with friends. My advice is make friends with people you have in your classes. It's always nice to have someone in a class that you can call up and ask if they want to get together to study for AP Euro, or have a go-to group whenever that time comes around. Within your academic career, you will have had to a great extent just about every person in your grade within one of your classes. Find people within your individual classes and befriend them. A study group never hurt no one.
My hope is that by reading this you will have a little better grasp on what is high school. If you take anything away from this article––enjoy highschool, enjoy friends, enjoy your activities, enjoy your teachers, and as cliché as it sounds: buckle up for the ride.
Junior High graduates offer their advice
With all of the focus being put on the class of 2015's senior graduation coming soon, many people have seemingly forgotten the other graduating class: the class of 2019, who will soon be graduating junior high.  Although not as flashy, attention garnering, or as monumental as senior high graduation, we at the KE have not forgotten the achievement by the class of 2019––graduating from junior high. So in the spirit of having the graduating classes pass down their accumulated knowledge to the classes below them, here is the advice from some members of the graduating 8th grade class.
Caroline Pauly
Stay organized in your classes, and take good notes because they will be useful on tests and quizzes. Keep an actual planner to keep track of/write down homework (don't depend on Haiku alone). For your eighth grade speech––repeat it out loud a ton before you present it because you will eventually have it memorized by saying it over and over again. Study for all tests and quizzes because they are a big part of your grade in a class. Make some new friends and branch out a little bit because freshman year a lot more people will come. This sounds cheesy, but have fun with friends and the time that you have left in the junior high because in high school a lot is going to change, so enjoy your last year in the junior high.
Taylor Damberg
Looking back on my seventh grade year, I was pretty intimidated by pretty much the whole school in general; I wanted to pave my way through the year with good grades and good friends, but I didn't quite get the hang of it until I could really realize what I was doing wrong.  In seventh grade it REALLY helps to join in as many extracurriculars as you can. If you are nervous or excited to meet new people, I would strongly recommend picking up something to do fall, winter, and spring. This not only helps to get to know others, but it helps you figure out what you enjoy doing. Entering junior high can feel like an opportunity to create the person you want to become, so what better way than to try new things, right? Also, with so many distractions nowadays it is super easy to get distracted, and in seventh grade most kids just can't resist the temptation of procrastination. One big thing to remember is to break up with your cell phone and television and sit and work. Work hard and when you get distracted, set goals for yourself like, "Okay I'm going to finish these three assignments before dinner and then I can be on my phone and have a dessert before going back to complete my essay." And last, but definitely not least, I would say be nice to everyone. Be kind and caring in every way shape or form to everyone you see and you are guaranteed to make friends and have a good reputation of being a good friend.  Trust me someday those people will be really impacted by your simple act of kindness.  They could be having a really rough day and maybe that small, short, but meaningful, conversation that you had with that person made them feel a whole lot better.  It never hurt anyone to be kind.
Luis Mojica
Always check Haiku, PowerSchool, and your email. Cramming is not fun. If you go on trips, remember that you might have to make up a lot of work. Write down random things that were talked about in Mrs. Zahedi's class because that might be the bonus question. Don't be annoying. Don't change yourself to become popular. Choir is the easiest class to get an A in, then PE, then Art. Always try to apologize for something you think might be wrong (not test answers or anything, though). Insults are meant for people to laugh at, so if someone insults you, laugh at them because only people who are low would say it to your face, and only those who are really low would say it behind your back and act with a fake personality in front of you. Staying near teachers decreases your chances of being bullied. Don't do stupid things (like poke a living person with a dissection knife or be dumb enough to be defenestrated by Mr. Hoemke). Appreciate your food by devouring it like a malicious beast but in a polite and thankful way. Throwing chicken nuggets is pointless unless given consent by the person you are throwing it at, but even that's still not allowed, I think.
Meagan Steck
Stay on task and don't procrastinate, especially on group projects. Finish your homework and give every assignment your best effort. Lastly, listen while teachers are explaining. There is nothing worse than not understanding the homework you have.
Maddie Kurtovich
If you thought the homework load in seventh grade was bad, you have another thing coming. Another thing is, you only realize how annoying you were as a seventh grader when you're in eighth grade and a bunch of seventh graders are running around the halls. And, it gets harder, I'm not going to pretend that it doesn't, but it's not so overwhelming that you can't handle it.
Joe Benning
Seventh graders need to know that in eighth grade you are a year away from being in high school. They also need to know that if they really want to be in honors classes in high school they need to get good grades in eighth grade in that class. You can't stop trying also at the end of the year because those grades also matter if you want to be in honors classes.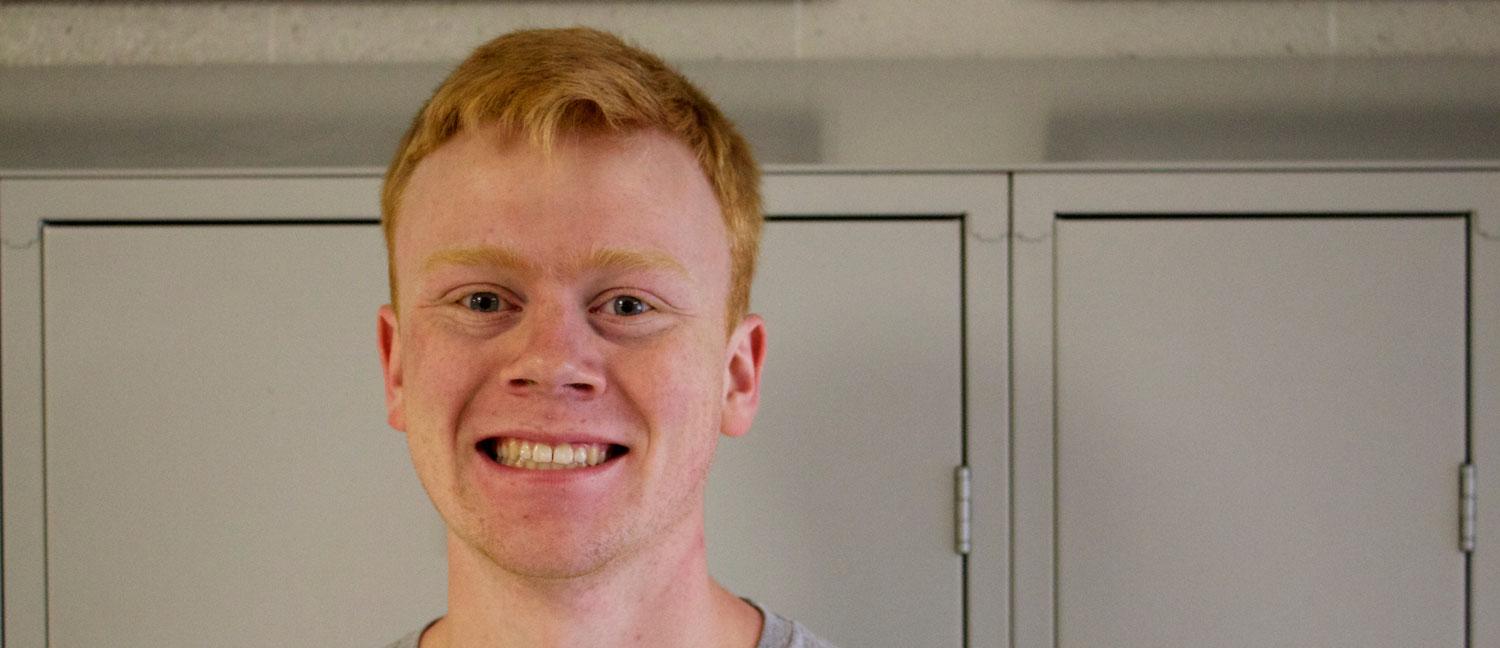 It's a Great Day to Be a Red Knight!
As my high school career is finally coming to an end, I am realizing how much I have learned from my time at BSM. I have made some great memories and friendships that I know will last the rest of my life. The main thing I have learned is to enjoy your time here. It goes by fast. I know everyone says that, but it truly does.
Enjoy every night staying up late studying for your next math test. Cherish the precious weekend days, whether it be having bonfires in the fall or playing some pond hockey in the winter. Make sure to take advantage of all the delicious food Taher has to offer. It's never a bad decision to grab a sausage biscuit before first hour starts. Always get chicken fried steak and the cookies, but you have to search for the hidden gems like chicken bacon ranch pizza or the omelette bar.
Also appreciate your time in class at Benilde. Sometimes it seems easier to not take the AP class, but it is always worth the time and effort. We have some of the most incredible programs and opportunities to offer students. We are one of the only high schools in the country where we can literally build robots or fight poverty in Central America. We run our own nationally-recognized student newspaper. These are incredible things that students are doing. And it all starts with taking the hard classes or going out of your comfort zone and joining a new club or sport. Trust me: it is always worth it.
The last thing I'll leave you with is the advice to take the time to really get to know your classmates and teachers. If you can do this simple task, then you will very quickly find out that it's always a good day to be a Red Knight.