Student celebrity look-alikes: Animated Edition
Jimmy Youngblut- Roger from 101 Dalmatians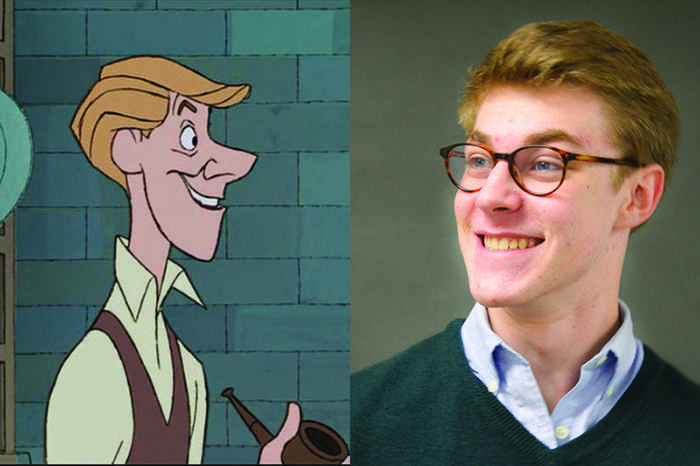 Junior Jimmy Youngblut is constantly asked how he manages to raise 101 dalmatians and still go to school full-time. Annoyed with always being confused with Roger from the hit Disney movie "101 Dalmatians," Jimmy has come up with an elegant response: "I just tell them that I let them roam the halls at school and eat leftover chicken fried steak," Youngblut said.
---
Tim Zaccaro- Sheen from Jimmy Neutron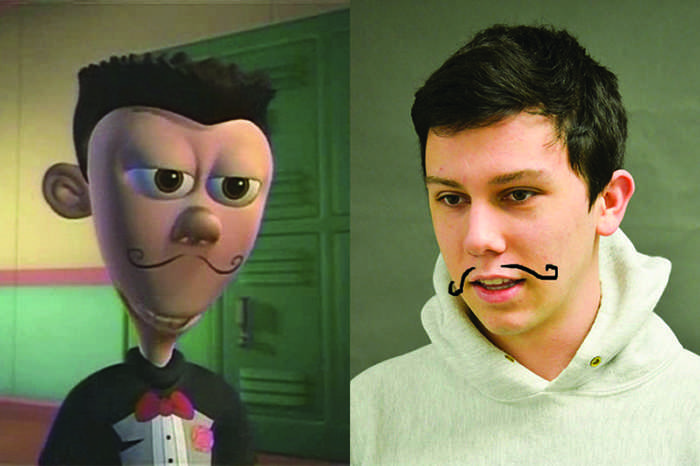 Although Tim Zaccaro has a much higher mental capacity than Sheen from "Jimmy Neutron," there is no denying that they are look-alikes. "I've always wanted a pencil-thin mustache, and now I finally know what I look like with one," Zaccaro said.
---
Maddy Stoks- Cindy Lou Who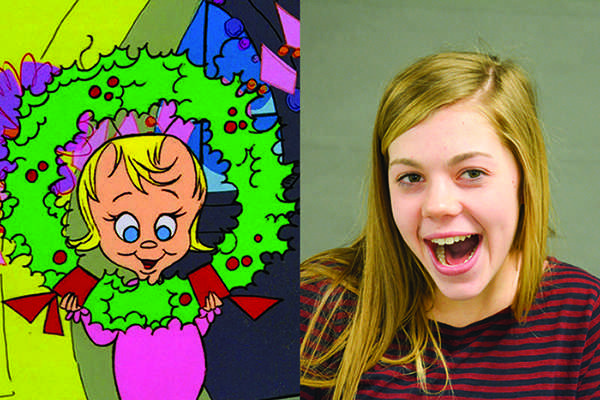 Maddy Stoks bears a significant resemblance to Cindy Lou Who from "How the Grinch Stole Christmas." "I have always been told I looked like Cindy Loy Who. I even dressed up like her for halloween one year," Stoks said.  She is gearing up for the next time they decide to remake this movie.
---
Xandi- Elsa from Frozen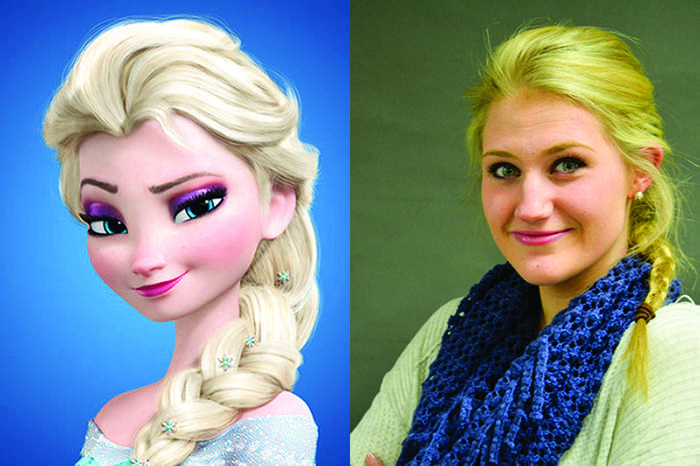 Xandi Swedberg with her animated look-alike Elsa from "Frozen." We know they look like each other, but the real question is can Xandi belt "Let it Go" like Elsa? "I have been told by my friends that my voice resembles a mix of Adele and a broken banjo. Its quite magical when I sing," Swedberg said.