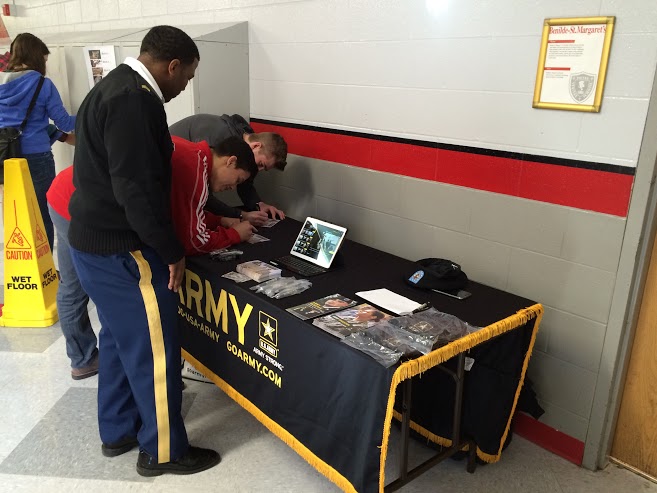 Kendel Malcolm
While BSM students are able to hear from a wide variety of speakers from various colleges throughout the country, on March 10, U.S. Army recruiters visited BSM to inform students about joining the Army.
Sergeants Dorian Bush and Deleon Jason were offering information about continuing education through the Army. "We're a part of the recruiting command, and we talk to young individuals that are interested in pursuing a career in the military. We have lots of different options for young individuals; lot of people don't know much about it, so we're giving out this information to help them," Sgt. Jason said.
This opportunity provided BSM students with a look at a unique path students can take after college, and all of the options that are available. "It's a really interesting opportunity, but it doesn't often get talked about in school," junior Emily Anderson said.