Valentine's pickup songs: ways to woo your valentine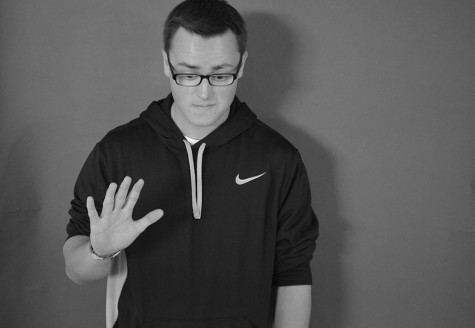 More stories from Zach Smith
"Let Me Love You" — Mario
"Let Me Love You" is a soul-tattered track that oozes with heartfelt emotion and thoughtful lyrics that are sure to find their way into your lover's heart. If you were to show up to your crush's home with this catchy rhythm composed of seductive keys and soulful bass, there is no doubt that you will win him or her over. With lyrics such as, "Your true beauty's description looks so good that it hurts," Mario's smooth vocals are always a safe option to please your sweetheart.
"Your Body Is a Wonderland" — John Mayer
Feathery chords and an upbeat pace highlight this song, as it centers around confessing one's love for another by pointing out all of the beautiful things. Although it is a little risqué, this emotional tune will undoubtedly secure you a place in someone's thoughts. "Your Body Is a Wonderland" is a fan favorite and will always be the track that blares out of the boombox held over your head, while you stand outside of a your crush's window with the hope of stealing his or her heart.
"Back At One" — Brian McKnight
"Back At One" is one of the all-time greatest love songs for multiple reasons. One, it references how lost McKnight would be if he did not have the girl. Two, it points out every feature, physical and emotional, that makes the girl who she is. Three, it lays out a detailed plan to win over the girl in a method such as the one I've been writing this in, concluding with "repeating steps one through three" and "making her fall in love with him." This sentimental hit is an artistic masterpiece sure to catch that special someone's eye.
"Forever Ain't Enough" — J. Holiday
Holiday, known for his soft, soulful vocals, eased up a bit with the bona fide record, "Forever Ain't Enough." This track tells a story of one's passionate, neverending love for his or her spouse. It is unlikely that a high schooler is planning on or already has married; however, the raw, wholehearted lyrics in this song are sure to appeal to anyone. J. Holiday challenges relationships nationwide with lyrics about overcoming the disagreements and arguments over little things with true love.
"All of Me" — John Legend
If you had someone proclaiming their entire body and soul for you and only you, how would you react? You would probably tear up a little and maybe even mutter a little giggle that will undoubtedly give way to the fence you built around yourself prior to this wooing. Sung by the powerful vocalist John Legend, whose delicate tenor soars above the piano melody, "All of Me" exudes the kind of aching emotional vulnerability that leaves listeners in wonderment. No matter who you are, you will find love in Legend's lyrics and soothing rhythm.
"I Won't Give Up" — Jason Mraz
In this gentle tune, Jason Mraz acknowledges that mistakes in a relationship are inevitable, but that they do not have to drive two parties apart that are committed to never giving up on each other. Unlike most love songs, "I Won't Give Up" talks about a love that is enchanted but also grounded. If you are in search of a long-term commitment and possible one true love, this is the song for you, as it tackles every aspect about maintaining a structurally sound relationship by always being there for the most important person in one's life.