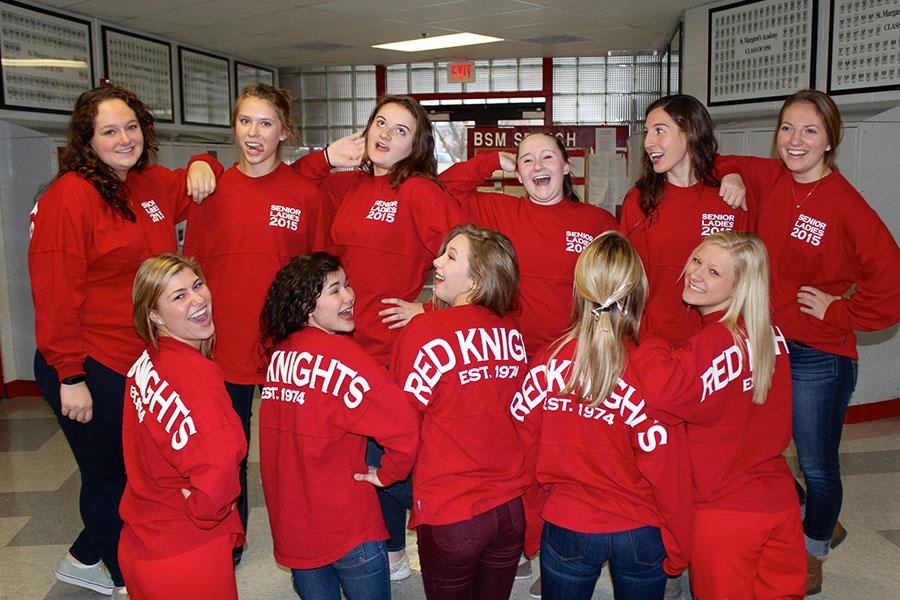 Alexis Hoedeman
After observing the class spirit and community of the senior ladies, seniors Emily Larson and Caty O'Connor took up a difficult task: organizing matching shirts for senior girls that were interested.
What began as a simple task quickly became daunting due to the amount of interest shown in the shirts. The option to order a shirt was offered to all senior girls, however, only sixty-six actually bought one.
The red and white, long-sleeved shirts were designed by Larson and O'Connor and ordered in September. The shirts arrived recently after a tumultuous ride in an online company's truck. The excitement of the girls can barely be contained as they strut through the halls with BSM pride.
"I think it's cool that we all came together and got shirts as a class to show camaraderie," senior t-shirt wearer, Gretchen Sattler said.