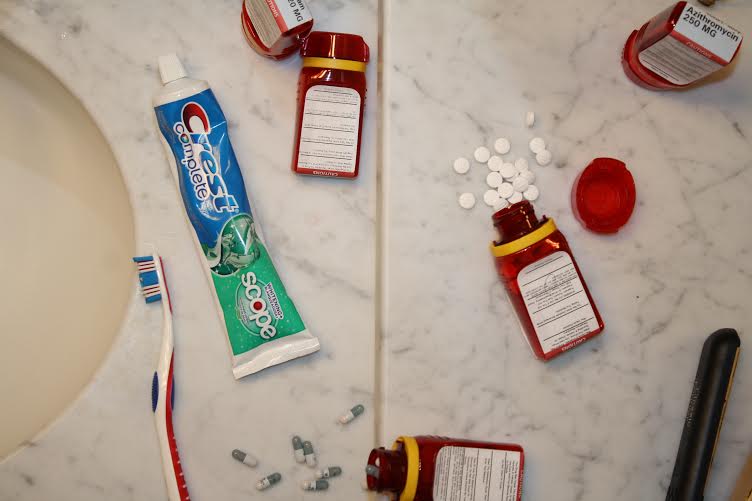 Emily Larson
Morning routines can be just that, a melancholy, run of the mill set of actions that ultimately lead one to the doors of Benilde-St. Margaret's. However, one aspect of that routine is becoming more common for many among the BSM student body: pills.
The increasing use of medications, ranging from vitamins, Tylenol, to Lexapro, raises the idea that there are only a few pills students aren't taking, producing a range of side-effects not seen before.
Emily Larson is your average junior at BSM, balancing school, extracurriculars, and time with friends and family. Something that's also on her scale this year is making time for something she can't control: ADHD. "I'm currently on Adderall for my ADHD, which I've been taking since the beginning of school this year. It helps me to focus and regulate my behavior," Larson said.
As many have come to realize, where there is one pill there comes many, so while taking Adderall for ADHD, Larson is also on other medications to remedy her anxiety. "Lexapro is an antidepressant that I take to lower my anxiety and stress levels," Larson said.
Many students notice a drastic difference without their prescription, especially when it comes to highly intense concentration tasks like long classes or homework. "Without my medication it can take me at least twice as long to do homework," senior Paul Bromelkamp said.
The problems that require medications don't disintegrate with age, but are rather a lifetime struggle to be dealt with. English teacher Ms. Anna Overbo is no stranger to this reality, dealing with the implications of being an adult with ADD. "It makes you come off as a kid then if you still have it, or that you are sort of adolescent, immature, juvenile," Ms. Overbo said.
While there is clearly a need for many to be on the medications they are prescribed, some worry that these pills can bring with their benefits negative side-effects. "Without Adderall, my grades would definitely suffer, but on the down side, I get awful headaches and have little to no appetite, causing extreme weight loss," Larson said.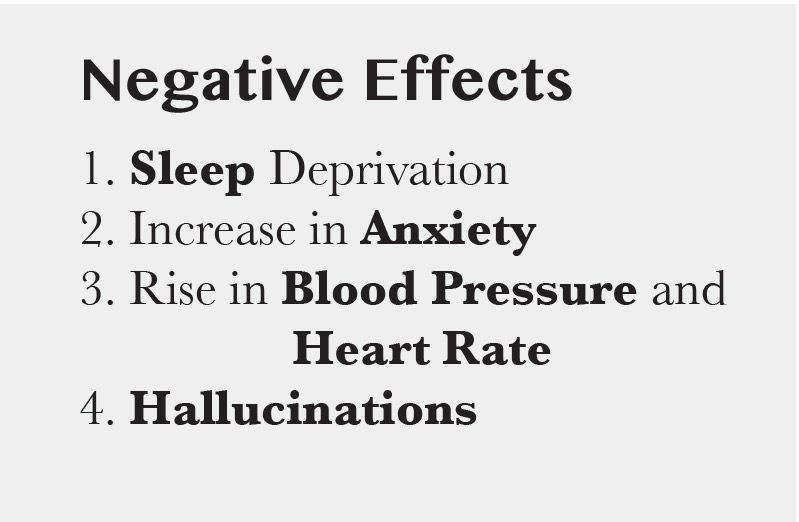 Many who begin taking medications for ADD or ADHD experience a drastic difference between their time on medications versus without. "People with ADD/ADHD can be extremely intelligent despite their seemingly childish attitudes. It becomes a problem to execute and complete all of the tasks that we can see in a large picture, but not necessarily make come to fruition," Ms. Overbo said.
It's important to note that not all forms of disorders manifest themselves the same way in every person, and because of this, it can be hard to decipher those with or without, and the effects that medications may have on them.
"I would say you would notice if someone has the hyperactivity piece, just by visually seeing them in the classroom. The inattentiveness is a little harder to detect––you might look at a binder and see it unorganized, or a pattern of missing assignments," health teacher Ms. May said.
For students, deciding whether or not to take their medications can be a difficult decision––weighing the pros and cons of the way their bodies react. "I question Adderall, because I've struggled a lot with weight loss, and negative reactions to it, so sometimes I wish I never started," Larson said.
With a life of medication ahead for a large portion of the student body, teachers like Ms. Overbo try and shed light on the way it can affect you. "I try and be an example of how even despite having ADD I am still able to pursue the teaching I love and show kids that they can do what they dream of too," Ms. Overbo said.