Mika maintains style, tones down sound on "Origin of Love"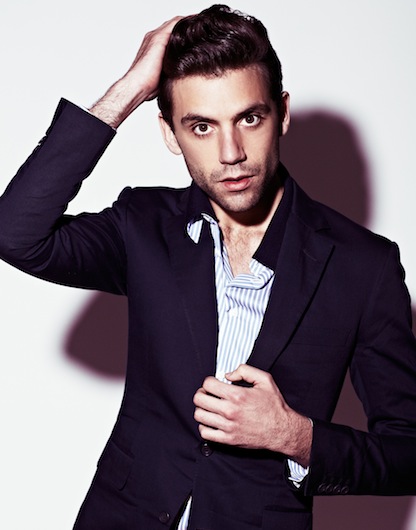 Reaffirming his position as a growing pop-rock power both in the U.S. and overseas, British songwriter Mika focuses on a more simplistic sound in "The Origin of Love," his third studio album. While his previous work featured more light-hearted, cartoony songs, this latest effort highlights Mika's thoughtful side without losing his signature flair.
With three years since the release of his previous album, "The Origin of Love" definitely showcases a greater deal of maturity in Mika's musical style. Serious tracks like "Underwater" and "Heroes" feature sobering melodies standing in stark juxtaposition with his more childish work while showing off his multi-octave vocal range. Several songs, including stand-out track "Popular Song," however, which uses playful lyrics and instruments, retain Mika's trademark goofiness.
Playing off of this theme, the song "Emily," a loosely translated version of his French song "Elle Me Dit (She Tells Me)," features all the energy and clever lyrics well-known by fans of Mika's previous albums. Singsong backing vocals and references to the original French version make it one of the album's highlights, as well as one of its most danceable tracks.
A new emphasis on electronica––Mika cited Daft Punk as one of the album's influences––brings dance beats and catchy choruses to the forefront while still featuring piano-heavy tracks. This approach succeeds with the danceable beat in "Stardust" and especially the catchy, distorted vocals of "Make You Happy."
The bouncy but generic-sounding "Celebrate," however, tries too hard for a radio-friendly hook, throwing in an arbitrary rap that feels too cheesy to be believable. While catchy, it doesn't add much depth and acts as a lackluster finale for the album. The one bonus-track "Make You Happy (Miami Edit)" barely differs from the original version at all––save for unnecessary violins––and hardly counts as a different song.
With so many new directions in one album, Mika largely succeeds in producing a coherent and entertaining album, maintaining the balance between pop and electronica while keeping his cheeky lyrics and pure vocal talent at the forefront. "The Origin of Love," despite some setbacks, presents a positive step forward in Mika's career.