"Much Ado About Nothing" Is Something Special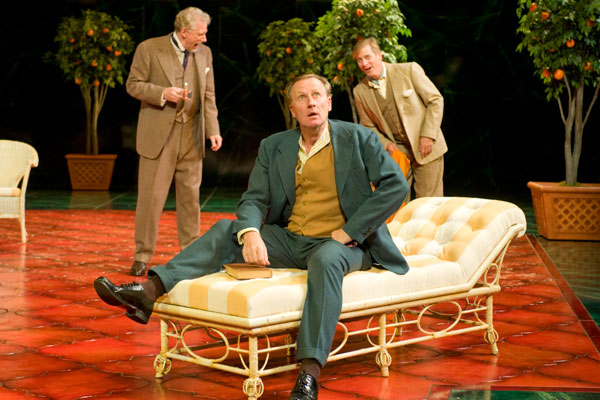 Shakespeare's famous quick-tongued play, "Much Ado About Nothing", will wrap up its run at the Guthrie on November 5, but one can still grab tickets for artistic director Joe Dowling's upbeat production of the classic. The verbal sparring provides ample entertainment for the audience.
Set in Messina, Italy, "Much Ado" is the tale of two clever rivals, Beatrice and Benedick, tricked into marriage by their matchmaking friends–the prince of Arragon, Don Pedro (David Manis), Beatrice's uncle Leonato (Dennis Creaghan), Beatrice's cousin Hero (Michelle O'Neill) and Benedick's friend Claudio (Bill McCallum). In the midst of the main romantic plot, Don Jon, the prince's brother, plans to break up the upcoming wedding of Hero and Claudio.
Daniel Gerroll entertains in the role of Benedick, but the female lead, Dearbhla Molloy, (Beatrice) gives a rather lackluster performance–she almost seems to be reading her lines off the script at some points. A breath of fresh air after intermission, the verbally inept Dogberry, played by Peter Michael Goetz, is an amusing break from the sinister Don Jon (Ron Menzel) and the emotionally distraught Hero.
The scenery is elegant, the most stunning aspect being the green marbled floor. Riccardo Hernández's set visually enthralls and serves as a beautiful backdrop for the comedy.
Overall, the Guthrie's presentation of "Much Ado" is worth seeing for its witty banter, even if the individual performances aren't always up to par.