Broadway makes its way to Minneapolis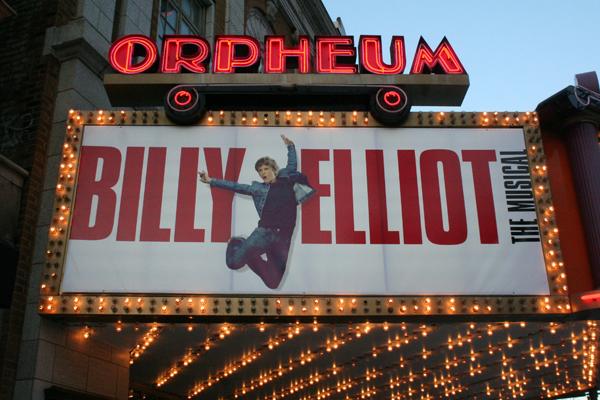 Filled with dramatic dancing, impressive singing, and unexpected humor, "Billy Elliot" is a compelling story about following one's dream. With ten Tony awards and songs written by Elton John, the touring Broadway musical has come to Minneapolis and was shown at the Orpheum Theater from December 16 to January 9.
The story follows eleven-year-old Billy Elliot defies the social norms as he discovers his passion for ballet in the midst of England's economic and emotional turmoil in 1984.
Although Billy's father expects him to box, after attending a dance class Billy chooses to trade his boxing gloves for dancing shoes and begins ballet lessons. Billy struggles with his choice to become a dancer, but the joy he feels when dancing outweighs his concern for other people's opinions.
The play is rich in music, dancing, and history. Although not the center of the show, the historical plot of the miner's strike in 1984 provides another intriguing dimension to the play, as well as a reference to the social and economic situations at the time.
Dancing is the highlight of the performance, with many solos by the thirteen-year-old Kylend Hetherington, who plays Billy. He exhibits talent and emotion in his dancing, his best performances being "The Angry Dance" and "Swan Lake," which evokes an intense passion in Hetherington's graceful performance.
Although they do not quite live up to their Elton John hype, the songs are well performed. Hetherington sings the most impressive vocals, shining in his singing performance of 'Electricity'. Hetherington performs the solo with his young and clear voice, electrifying the audience.
"Billy Elliot" induces a rage of emotions, playing off the sadness of loss and the turmoil of growing up. A surprising amount of swearing and crude humor was included in the performance, and although the play was enthralling, it is probably not suitable for younger audiences.